If you're wondering if you'll have to shave your beard and/or mustache before renewing or making your ID, you're in the right place!

You should know that it is perfectly possible to wear a beard or a moustache when you take the photo of your identity document (passport, identity card). However, be careful to respect the norms otherwise your photo will be refused!

I'll explain it all in a bit more detail right away.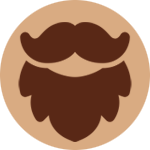 Are beards and mustaches allowed in the ID card photo?
The answer is: yes ! You are allowed to wear a beard or mustache for the ID card photo. It is simply not noted that it is prohibited on the official page of the Public Service. So we can deduce that it is not a problem to have a beard and/or a mustache for your ID card photo.
However, as you can imagine, there are other standards to be met :
The face must be clear and the eyes perfectly visible and open
The head must be bare (no hat, scarf or headband for example)
The head should be straight and the face should be facing the lens
Stare at the lens and remain neutral, with your mouth closed
Your hair does not cover your face
And of course, your photo must be recent (less than 6 months old) and taken by a professional or in a booth using a system approved by the Ministry of the Interior (only that!)
Of course, you may be denied your photo ID if these criteria are not met.
My tips for having a beard on your ID photo
To be sure that the photo is valid and that you don't have to take another one, I advise you to :
In short, make sure that your beard does not distort you and that the photo looks like you. Otherwise, you risk a fine for not resembling the reality.
Promotion
Philips OneBlade QP2630/30: the best electric shaver on the market
Rechargeable, 100% waterproof, 4 clip-on adjustment shoes, unparalleled precision... Do I really need to introduce you to the Philips OneBlade shaver?
Shaving and trimming your little hairs has never been easier than with this technological gem.

If I were to advise you an inexpensive, high quality electric shaverI would choose this one!
Here is a small reminder of the types of photos accepted and refused for an identity document (passport, identity card) in infographic: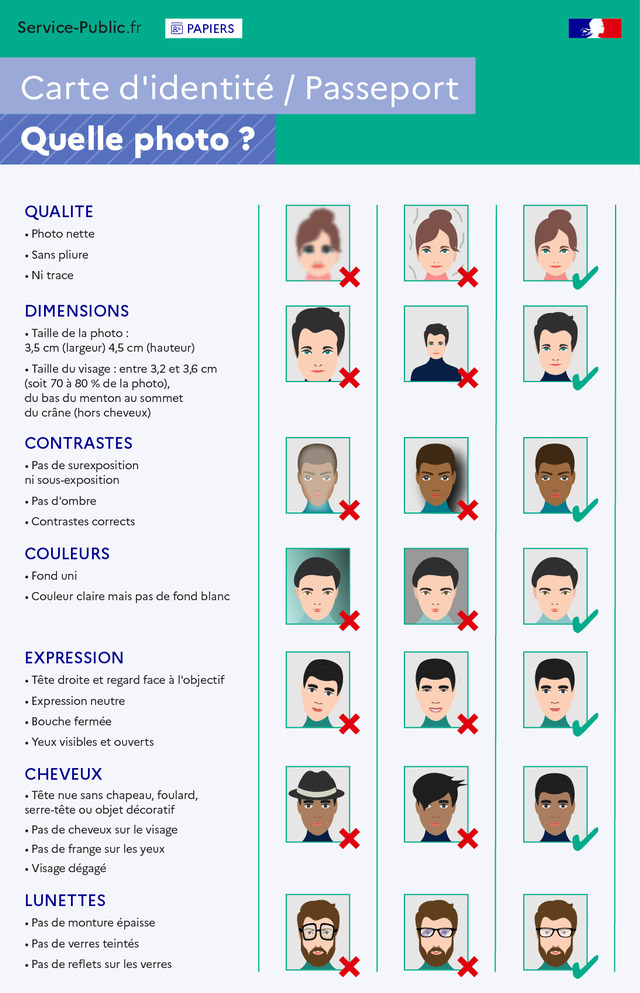 In the last picture (bottom right) you can see a man with glasses and a good beard who is considered valid.
Boar bristle comb + beard brush + scissors by Viking Revolution
Armed with the 3 most useful accessories to maintain your beardI mentioned the comb, the brush and the scissors, no more worries about trimming and styling your hair!
Designed with excellent materials (bamboo and pear wood) 100% natural and stainless steel scissors, this set is a small revolution.

Viking Revolution offers us a complete package for a very reasonable priceI think you will hardly find a better value for money.

The little extra? The storage box and the travel bag are very useful!
Conclusion on the beard and the identity photo
It is therefore possible to wear a beard and mustache on your ID card photo, but you must keep in mind that your photo must be conventional and respect the standards.
If you do, you risk having to take it back (and this is not free as you know) or even worse, getting fined for a photo that doesn't look like you during a control.
You now know what to do about your beard if you need to make or redo your National Identity Card.