For all those who have already seen it, the facial hair of the actor Nick Offerman is a real wonder. Generous and lush, it leaves no one indifferent. But what about when he shaved it off and found himself without a beard?
Its harmonious tuft has much more history to tell than you might think... Let's discover it together!
How does Nick Offerman look without his beard?
He was not often seen without his beard. However, there are times when Nick Offerman has offered himself photos without his beardthis two-colored tuft that adorns his chin. Nick offerman had indeed, one day, the idea to shave. It was almost impossible to recognize it immediately. It was in 2015, when he attended the Sundance Film Festival in Park City, Utah to promote the film "Me and Earl and the Dying Girl".
Nick Offerman had his smile in place. He was wearing a casual black shirt, a beanie and a pair of glasses. Despite this combo that seemed to fit the occasion, the comedian's face had changed.

To read: Jason Momoa also shaved his beard !
Without beard or mustache, he shocks his fans
The fans he had stripped of their attraction did not forgive him for this decision. Comments like "I saw Nick Offerman without his mustache, and I threw up so much it was horrible" were coming from all sides. Before that, a photo of Nick Offerman without his beard had already been voted sixth most disturbing image at the TV Season Finale Awards in 2011.
The actor finally decided to take the derogatory comments as a compliment. He says the comments are proof that "[my film] Parks and Rec was so well done that people can't imagine me without my moustache.

Have you ever seen Prince William with a beard ?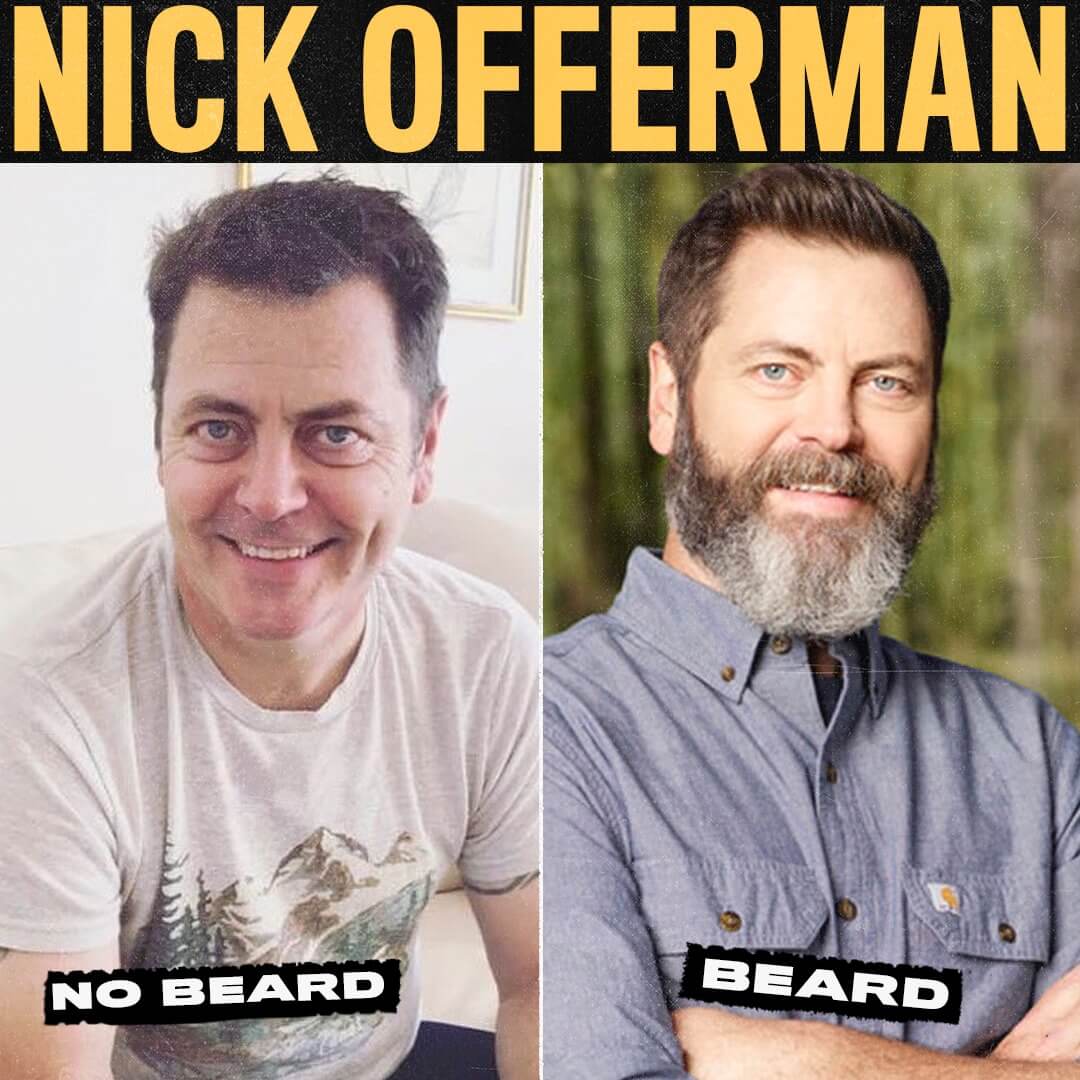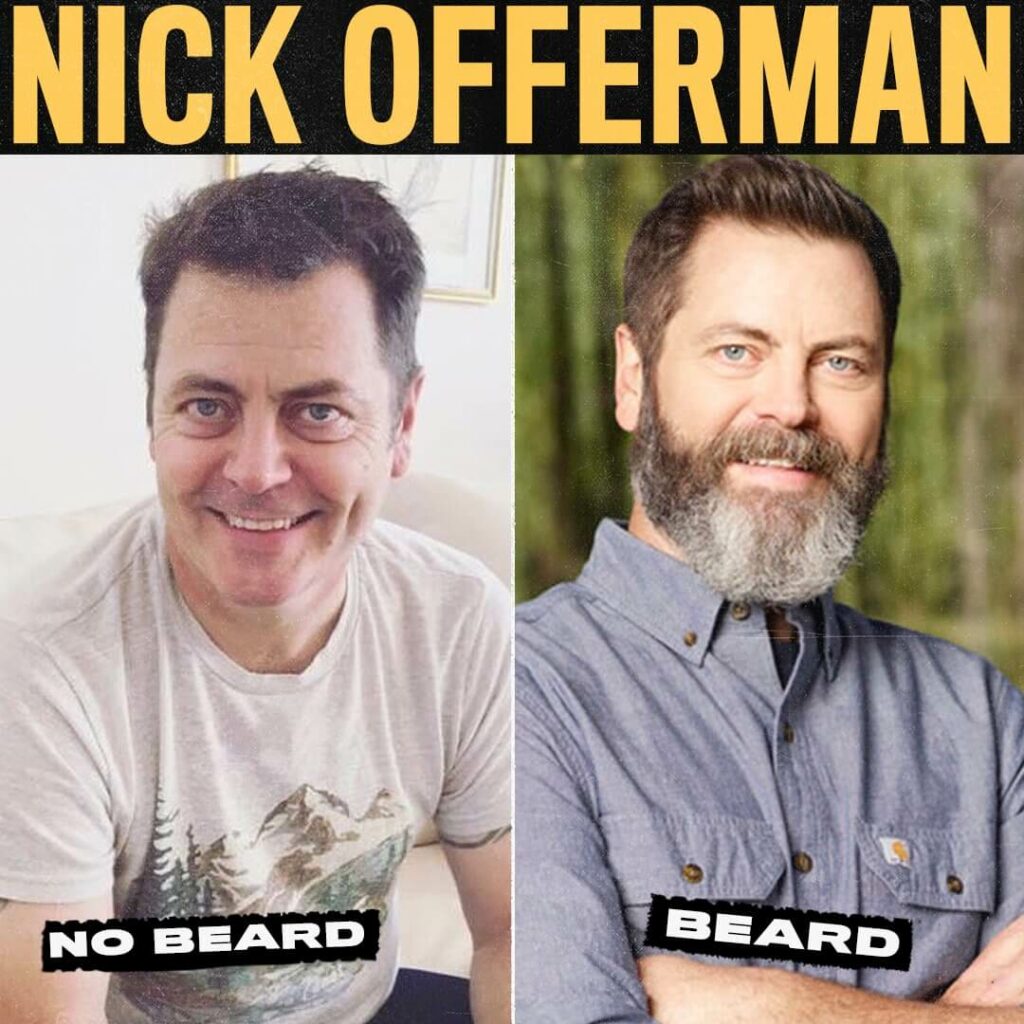 Without his beard and mustache, Nick Offerman is not bothered
One thing is for sure, Nick didn't really seem bothered by the fact that the absence of his facial hair was the main thing that was directly noticeable on him. Maybe he did it to feel good or for some special reason.
In any case, he was living proof that a man can totally change by growing or getting rid of his beard and mustache. And for those bearded men who are pondering the idea of parting with their bushes, they may have to find another way to change their look.

Other actor beards: Robert Downey Jr., Hugh Jackman and Johnny Depp
But Nick Offerman doesn't like to shave his beard!
For many men, growing a beard is a decision. Some have to put a lot of effort and willpower into growing a full beard. But for Nick Offerman, growing a beard is effortless.
During an edition of The Late Show with Stephen Colbert September 8, 2015, the actor clarifies that he does not like to shave his beard. He prefers to "present himself as Mother Nature intended".
However, it should be remembered that he joined Budweiser in its "Grow One. Save a million" campaign. It's a campaign to discourage shaving.
These environmental activists argue that a man uses more than 10 liters of water each time he shaves. So he believes that keeping his beard helps protect the planet. With a motive like that, we'd better get ready not to see Offerman without his beard from now on.

Do you know all the details of Thor's Beard ?