If you are a bearded man who wants to get equipped with a luxury box, you have come to the right place!
In this article, I've found the most luxurious beard kits with the most expensive products. Price means quality, right?

Well, it's true: these luxury packs are of excellent quality and the materials used defy all competition. Wood here, horse hair there... These packs are premium and you can feel it at first glance!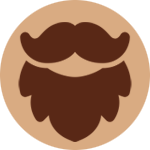 The best high-end beard kits
I can't wait to show you my selection of luxury cleaning sets for taking care of your goatee with premium products. Even before they are designed, these packages are intended for a high-end audience, made with superior quality products and designed for distinguished men, who can afford to buy a luxurious kit.
Of course, these kits will allow you to :
Trim or shave your beloved hair to be distinguished in all circumstances
Improve beard growth to look better and better
Care and maintenance of your hair mass
Style your beard at any time with accessories such as a comb or brush
Most of them are designed with 100 % natural and organic products. In short, we aim for excellence.
Maison Lambert: The ultimate luxury beard kit
Maison Lambert: The ultimate luxury beard kit
If you wish to
a package that makes a difference, with premium quality accessories
, go for the pack from the House of Lambert. With a "cigar box" style box and its brush, both with beautiful wood, worked to give an antique style, this luxury set is a must have!
We are dealing here with a
artisanal manufacture
, everything is handmade and accompanied by custom-made products and care, for attentive beards. Of course, it's made in France, organic and not tested on animals!
In short, only good things for men who want to equip themselves with only the best.
Contains:
A cigar box to store your small accessories
A luxury beard balm
A mustache wax
Oil for your hair with a woody scent
Dry shampoo for beards
A natural soap for the body and face
A wooden comb that is really beautiful
Zeus : The ultimate box to equip yourself with top of the range
Naturenics: a premium pack made of bamboo wood
Naturenics: a premium pack made of bamboo wood
Just by its name, you know where this cleaning set comes from
everything is natural, with a worked and organic aspect
. The bamboo storage box clearly makes a
luxurious and natural impression
. It is very pleasant, and when we open it, we are even more happy.
The products are simply excellent, perfect for taking care of your beard. Everything is thought out so that you can maintain your hair successfully: The double wooden comb with large and smaller teeth is antistatic. The oil is made of totally organic ingredients and is suitable for all skin types. The brush is quite special: it is made of horse hair, where most brands offer boar hair.
In short,
exclusivity and good quality
, it clearly fits in our top beard sets.
Contains:
A scentless beard balm
A double wooden comb
Scentless beard oil
Japanese beard scissors
A horse hair beard brush
A bamboo box with magnets to keep your products safe!
What will I find in my luxury beard kit?
We don't deviate from the rule: These premium kits do not contain more accessories and care than normal kits. What really changes is the quality of the materials, the design and of course the brand they come from.
These maintenance sets are intended for a distinguished, high-end public that judges only by excellence.
In addition, here's what's in most of these boxes:
Beard oil
Natural balm
Professional scissors
Safety razor
Wooden comb
Boar or horse hair brush
How do I choose my premium beard pack?
Besides the basic criteria like choosing a box that contains what you want (a brush, oil, scissors...), I advise you to buy the one you like.
This is quite important, especially when you put the price on it: this accessory pack must be the one you like and not another one!

Also, before you buy, find out about :
the materials used,
manufacturing methods,
the origin of the products,
the ingredients they contain...
These are clearly the factors that justify the difference with more traditional beard kits, intended for the middle class or broke bearded men who need equipment to maintain their beard.
Luxurious beard kits for chic and modern men
While high-end boxed set rhymes with luxury price, you won't be disappointed with my custom selection. All the packs presented in this article are the must-have for bearded men. They are the kind of sets that every man would buy if he could afford them.

As you can imagine, this is not the case for everyone... So, we rather turn to Barbershop beard kits or Starters packs when you are not equipped at all.

For the others, go for it and buy quality: your beard will quickly pay off and the pack will look good on your bathroom shelf.
Frequently asked questions
If I had to choose only one, it would be the pack Naturenics which in addition to being beautiful, contains organic products of excellent quality.
The average price of a high-end beard set is 200€. Prices vary between 150€ and 240€. for an even more premium choice!