Que ce soit pour sa barbe ou pour ses talents de rappeur, vous connaissez sûrement Kaaris le célèbre rappeur de Sevran. Dans la promotion de son album, il a fait un petit buzz en postant une ancienne vidéo de lui, avant qu'il soit connu dans le Rap Game.
Back on this video and the reactions of his fans.
The stars and celebrities as you have never seen them before:
The video of Kaaris without beard
Some time ago, he had made a small video where we can see Kaaris without beard who talks about street people:
Kaaris had published by reposting his video without beard On Instagram:
"You're in Sevran here, you see, there's a lot of talent, you know what I mean. The problem is that there hasn't yet been anyone who can really express themselves, you know what I mean, to push others to come out, so that everyone can get out. Tomorrow, as soon as one of them comes out here, you'll see that it will be a tidal wave.
On ne peut pas nier qu'il avait raison : Maes, 13 Block, Da Uzi, Benab or even Kalash Criminal have well and truly broken through the Rap Game and now have their place among the greatest rappers.
Autant dire que les talents Sevranais sont nombreux et selon Kaaris ce n'est pas fini, un vrai nid à disque d'or…
Vous pouvez d'ailleurs retrouver ces artistes sur de nombreux médias comme LibertyMusic and of course listen to them on Deezer or even Spotify.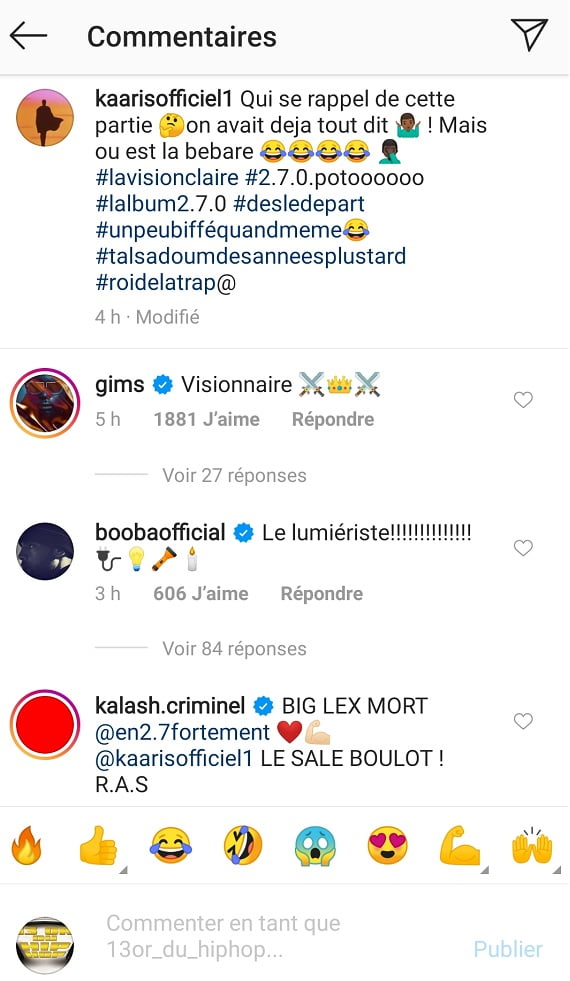 Kaaris had added, as a caption to his Instagram post:
"Who remembers this part 🤔we had already said it all 🤷🏾♂️! But where is the bebare 😂😂😂😂 🤦🏿♂️ #lavisionclaire #2.7.0.potoooooo #lalbum2.7.0 #desledepart #unpeubifféquandmeme😂 #talsadoumdesanneesplustard #roidelatrap@ " 
We also wonder, Kaaris... Where is the bebar ?
We won't lie to ourselves, the beard changes a man and I believe that Kaaris is the living proof.
Reactions from Internet users on the video
Voici quelques réactions que nous avons dégotées sur le Web écrites par les internautes (et ils n'y vont pas de main morte !) :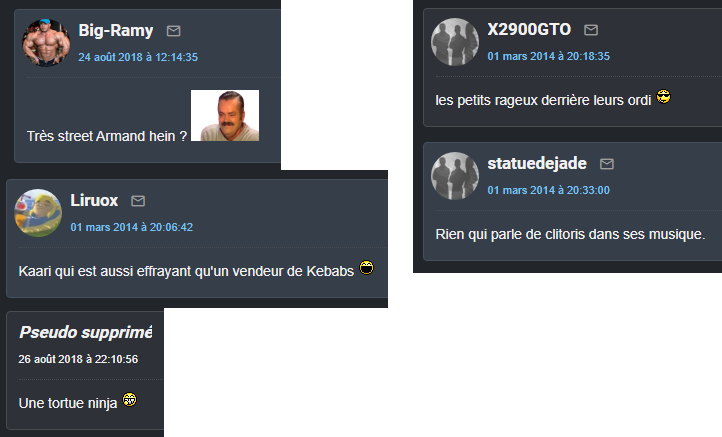 In any case, this video that surfaced a while ago made us laugh and seems to be very popular among Internet users and K2a fans.
En même temps, sa barbe est plutôt emblématique, et Kaaris sans barbe, c'est quelque chose.
Come on, I give you the picture for the pleasure of the eyes: