You've got a heart-shaped face and you're wondering which beard to adopt to enhance it?

Discover the beard styles that suit you and learn how to maintain them like a pro! What's the secret to an irresistible, harmonious style? The answer can be found in the following lines...
What is a heart-shaped face?
The heart-shaped face is characterized by distinctive features: a broader forehead, prominent cheekbones and a thin, pointed chin. To recognize this shape, imagine an upside-down heart where the point is your chin.

This type of face has a unique, seductive charm, and choosing the right beard can accentuate this natural beauty even more.
Discover all the beard styles according to your face type :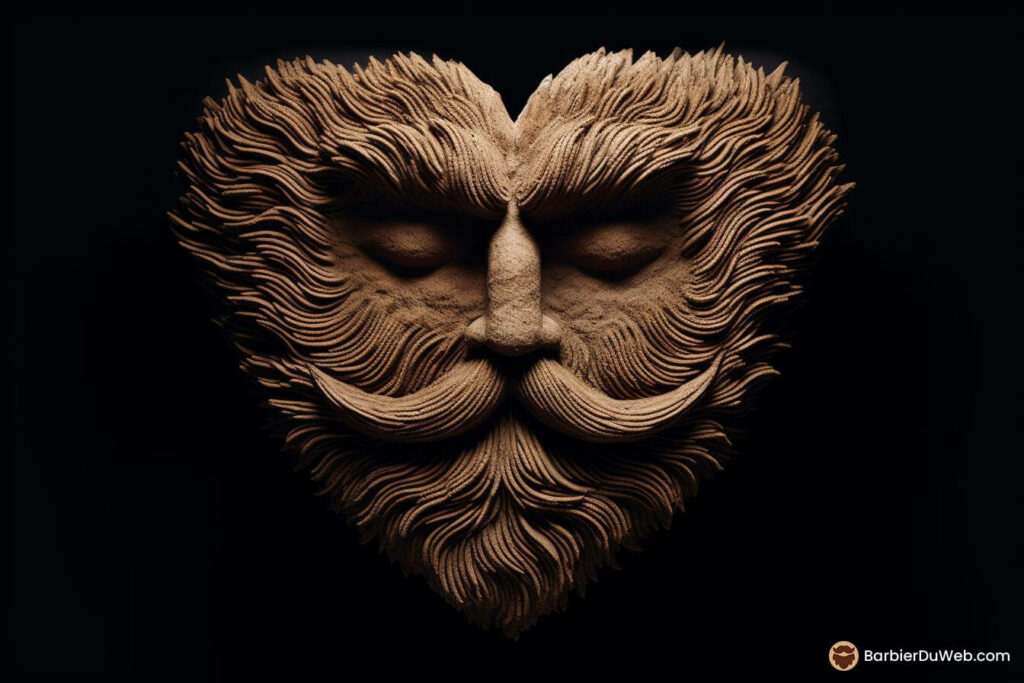 How do you know if you have a heart-shaped face?
To determine if you have a heart-shaped face, observe yourself in a mirror and note these three key characteristics:
Broad brow: Your forehead is wider than the other parts of your face.
Pronounced cheekbones: The cheekbones are prominent, giving a curved shape to the sides of the face.
Thin, pointed chin: The chin is narrow, ending in a heart-shaped point.
If you find that these features describe your morphology: you've got a heart-shaped face! Now it's time to discover the styles that will sublimate your appearance.
What type of beard is right for a heart-shaped face?
The main objective is tobalance the proportions of the face, adding volume to the chin and reducing the peak effect. Choosing the right style depends mainly on the effect and style you want to achieve.

Here are a few tips to help you choose the right beard trim:
Softening the features : Opt for a beard that softens the appearance of a pointed chin and gives a relaxed look.
Harmonize proportions : A well-trimmed beard can add volume to the chin and balance out facial features.
Structuring the face while highlighting prominent cheekbones.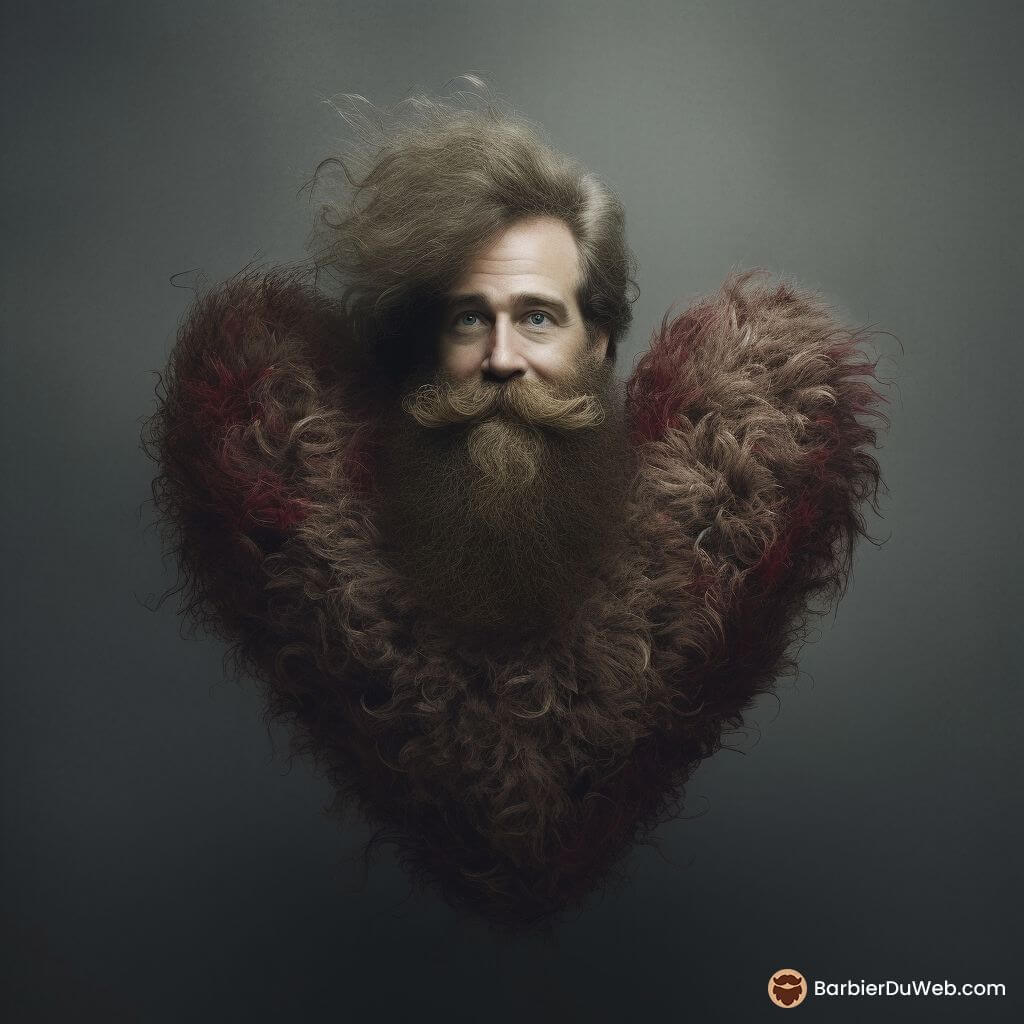 10 sensational beard styles for heart-shaped faces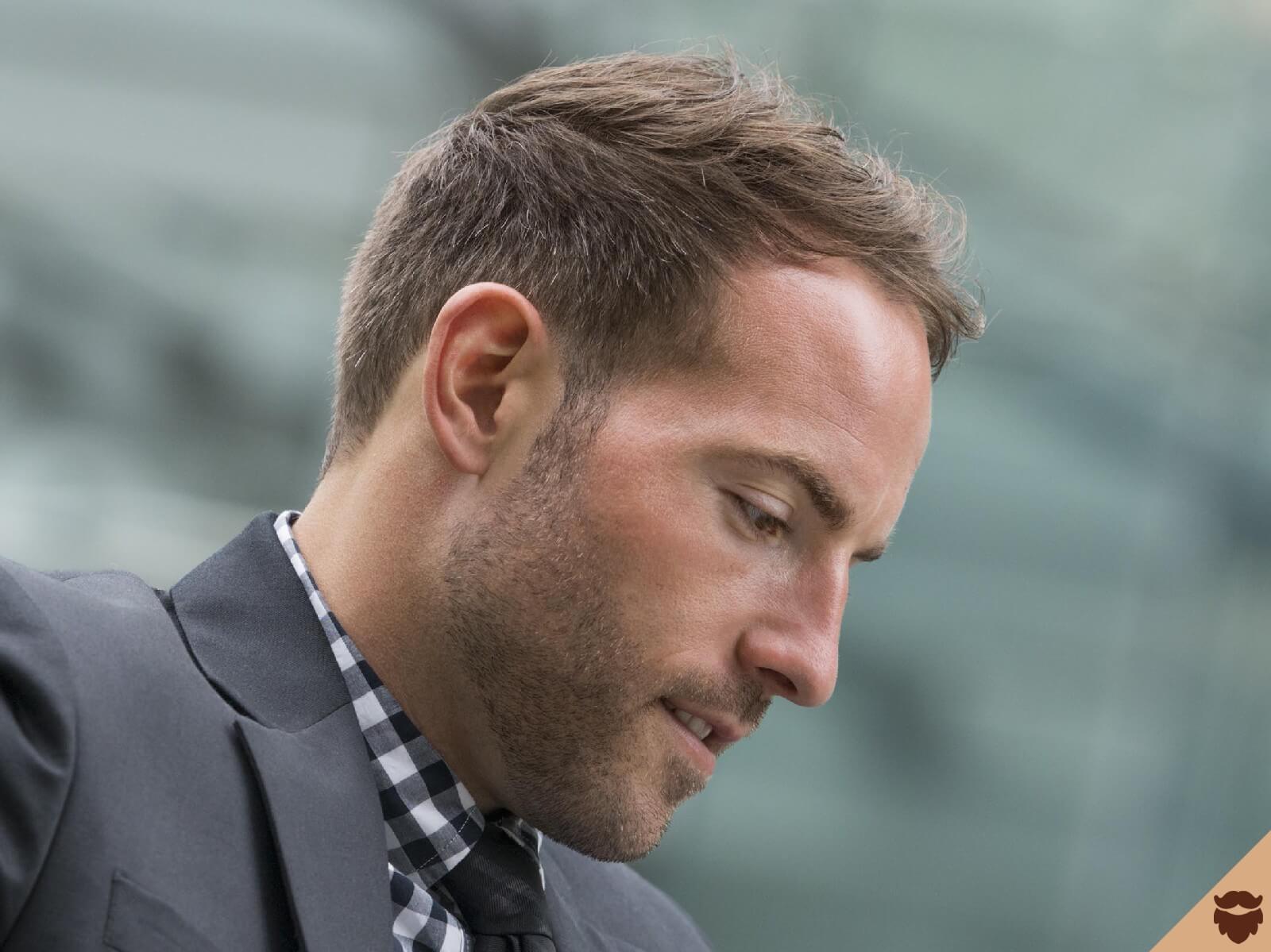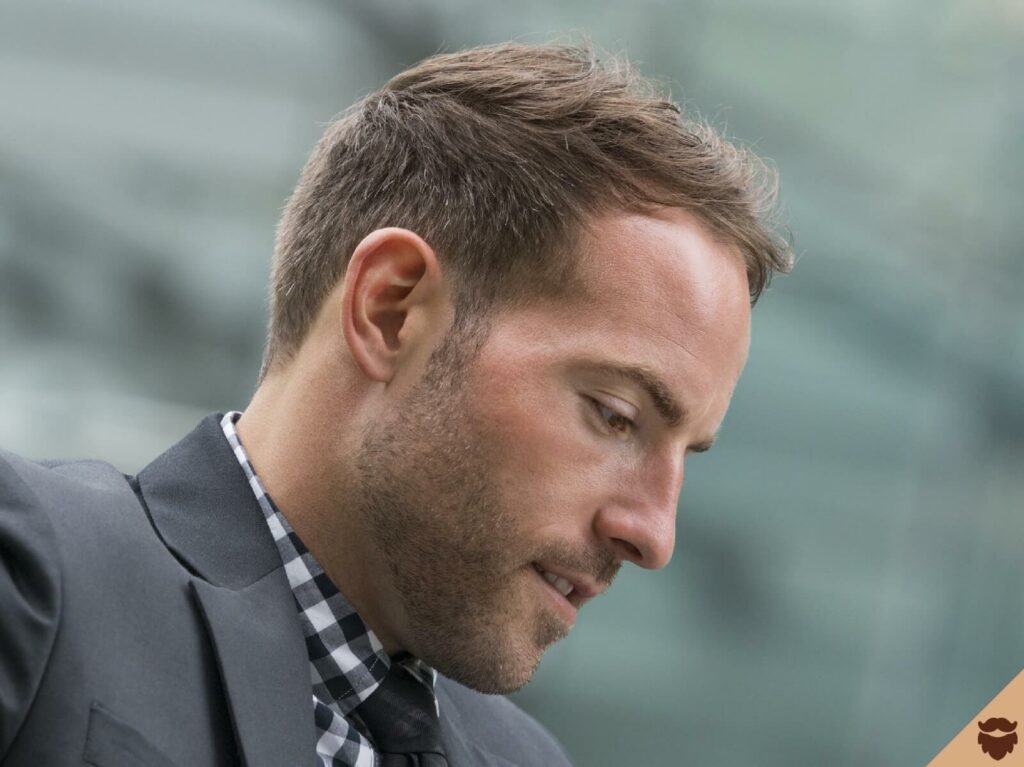 The three-day beard: casual charm
Looking to balance that slightly too prominent chin? Why not try a three-day beard ?

This style is both casual and refined. Not too thick, not too sparse, just right for a chic, relaxed look.
---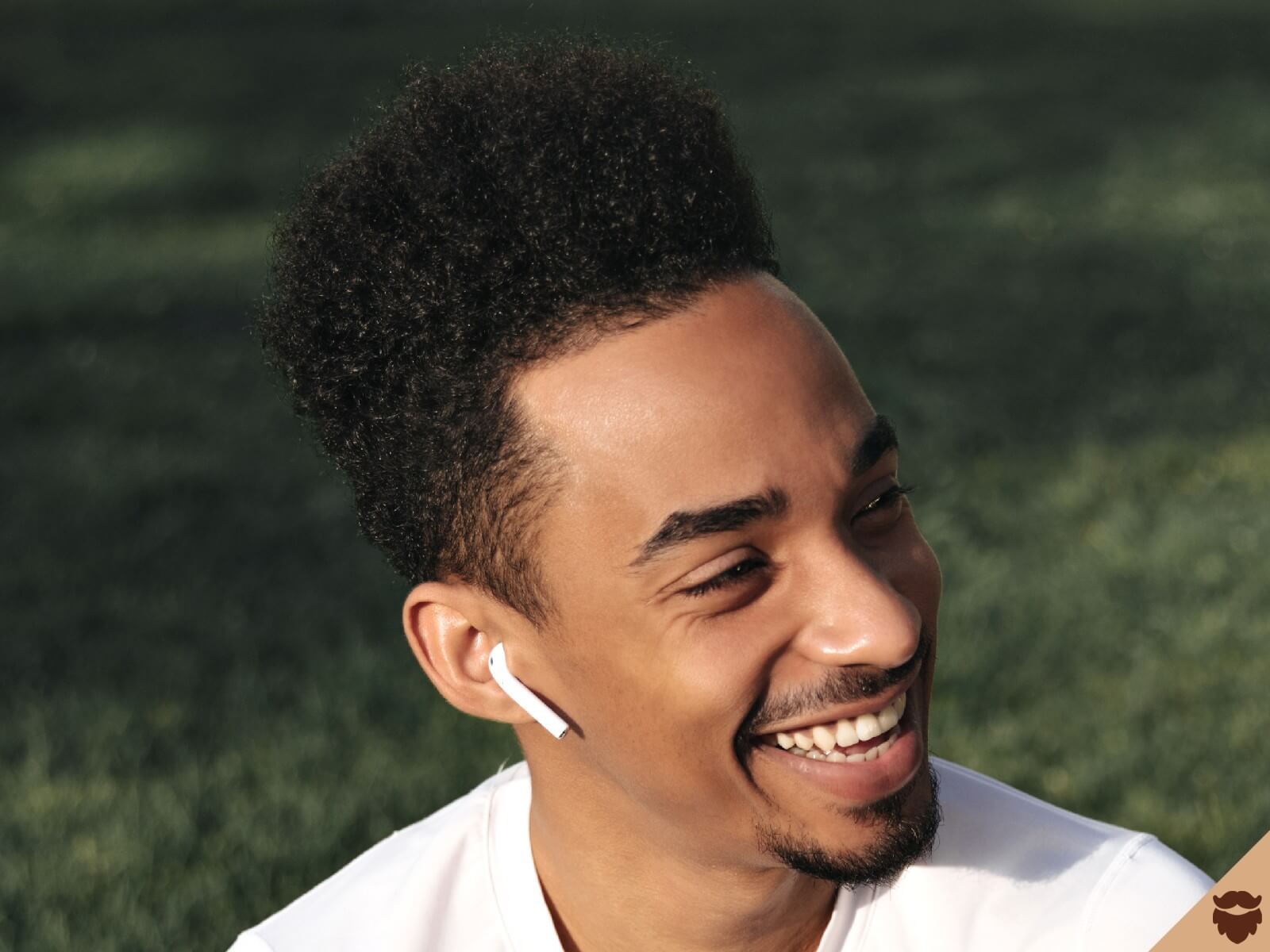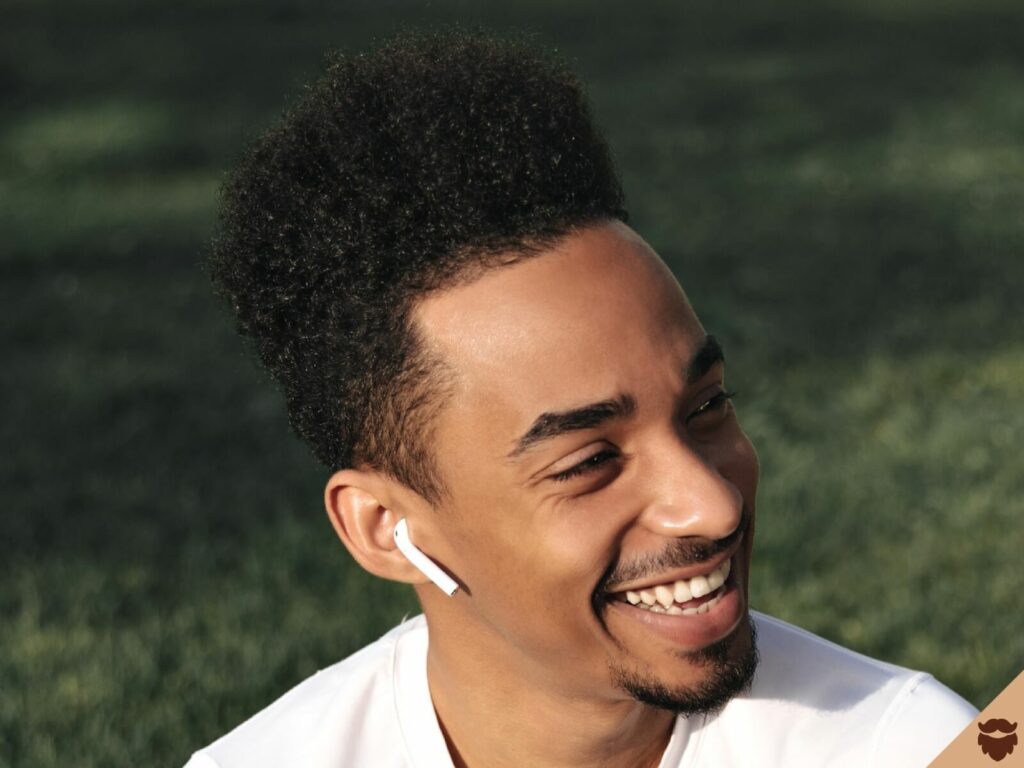 Le Bouc: harmony at its best
Have you ever thought about adding volume to your chin? Visit Goatee (goat) is there for you! Composed of a moustache and goatee, this style offers the perfect balance to your face.
---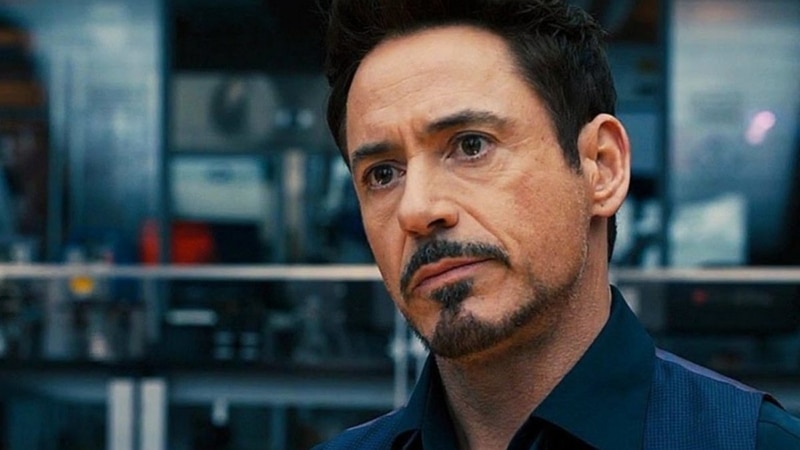 The anchor: elegance incarnate
With the anchor-shaped beardA fine moustache combined with a pointed goatee will make your chin the beacon of your face. It's a real jewel with a touch of sophistication that no one will miss. Especially women...
You'll surely have recognized it: it's Tony Stark's beard in Iron Man !
---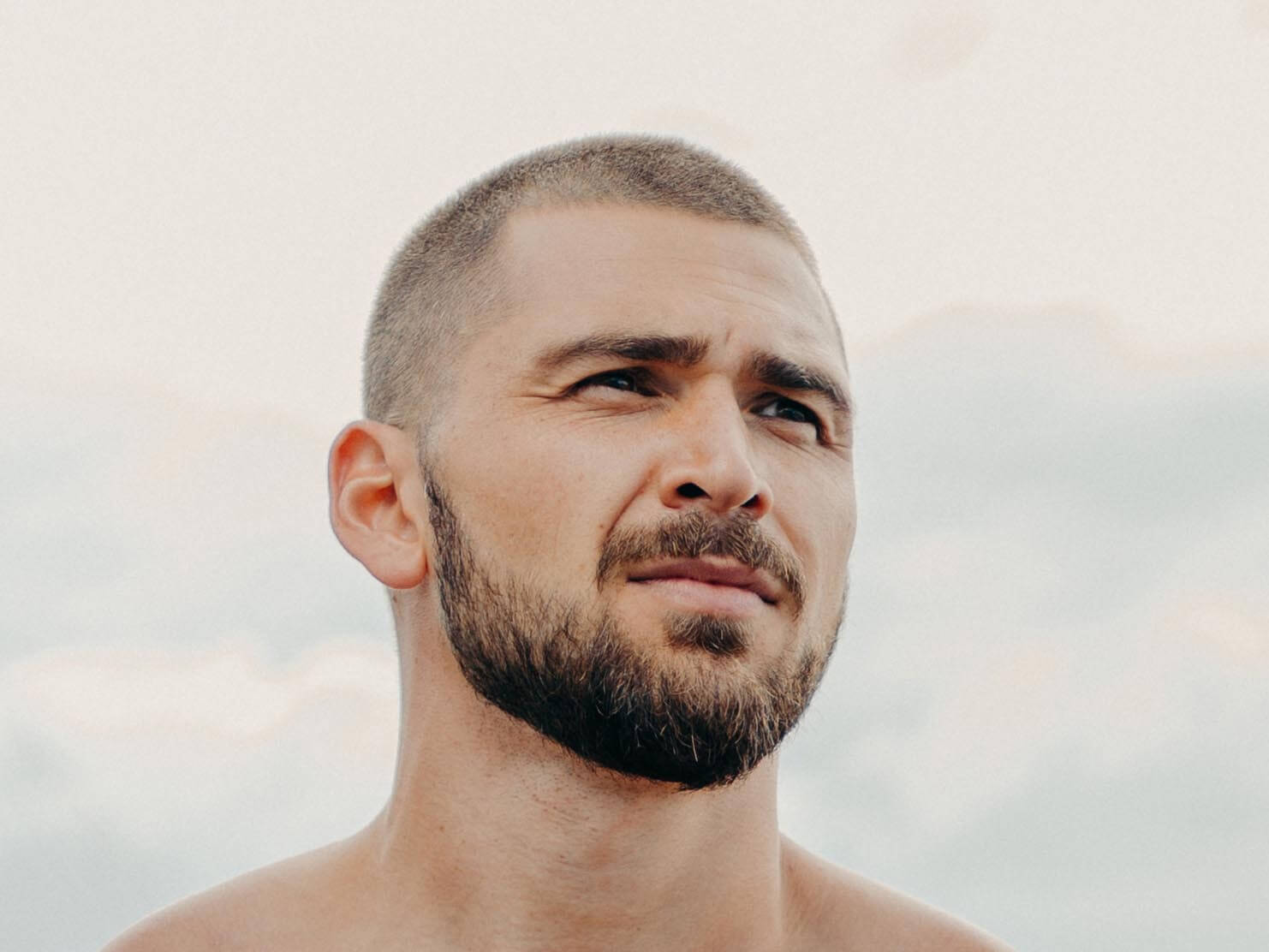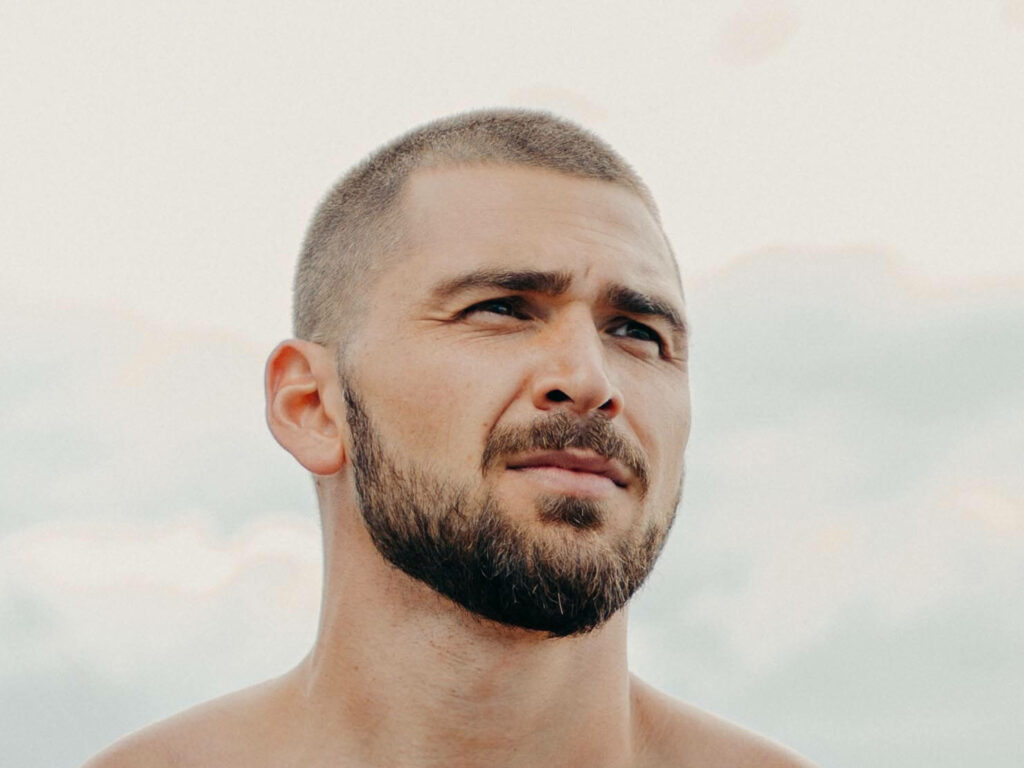 The short beard: the perfect balancing act
If you're looking to structure your face without weighing down your features, then the short beard is for you! This well-manicured beard will embellish your face without dominating it. It's a perfect harmony of proportion and balance.
---
The moustache alone: refined extravagance
For a touch of sophistication, nothing beats a single moustache. Without a beard to accompany it, it takes up all the space it deserves! It's a touch of class that gives your face a distinctive, elegant character.
---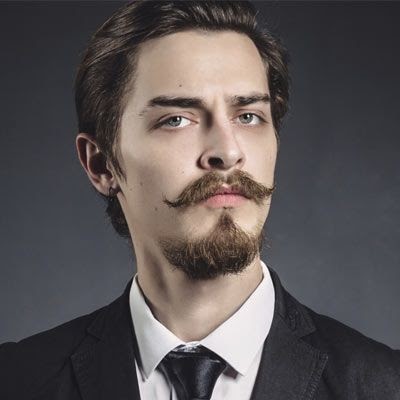 The Van Dyke: the sublime tightrope walker
If you're looking for a balance for your heart-shaped face, don't look no further than the Van Dyke. The separate mustache and goatee create a captivating visual interplay, like two dancers moving in perfect harmony. In other words, you'll stand out from the crowd and create a riot among the ladies...
---
Balbo: the sculptor with character
Want to add some character to your look? The barbe Balbo is the style for you. With a linked mustache and goatee, this sculpted style is like a tailored suit for your face, offering a unique personality to your look.
---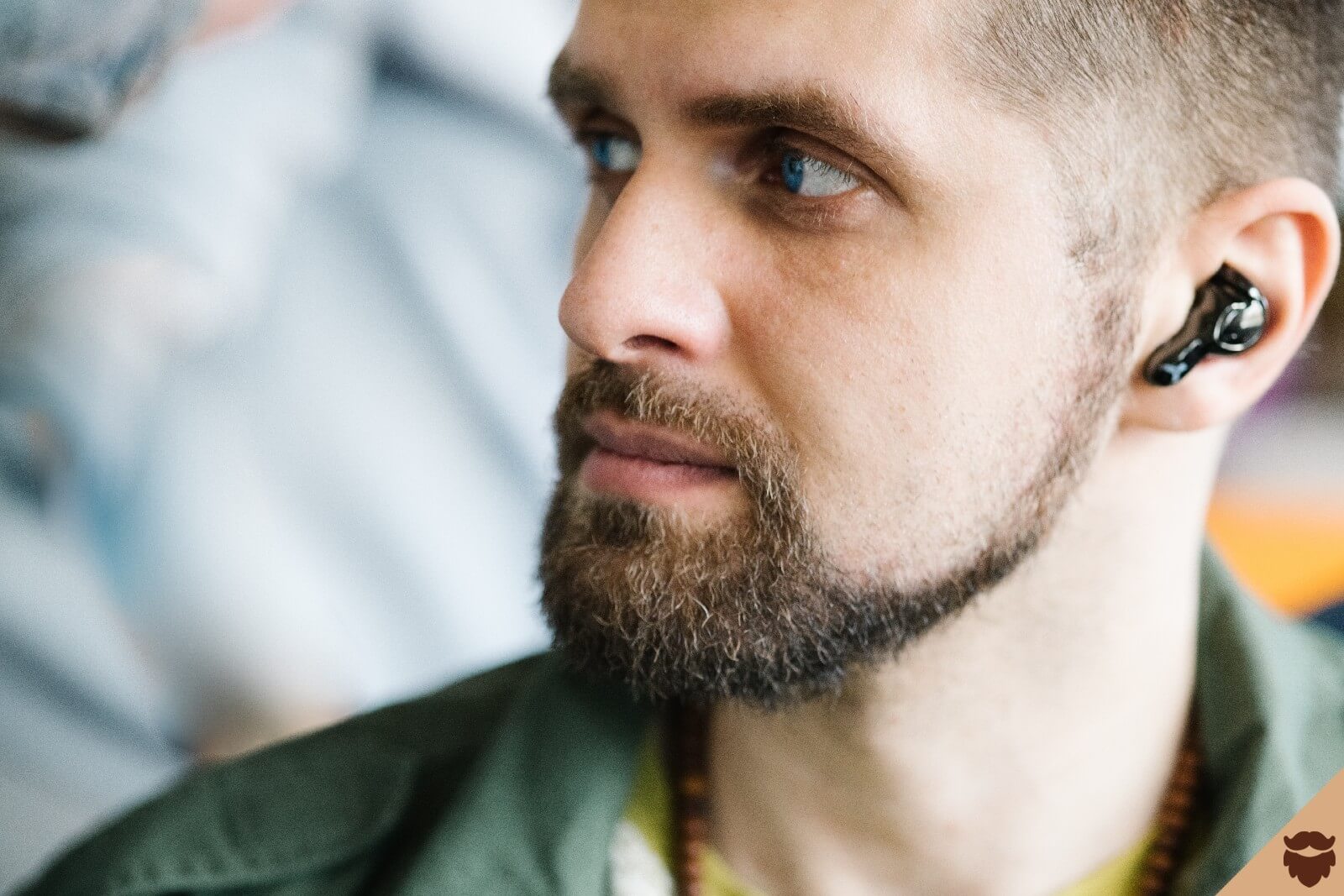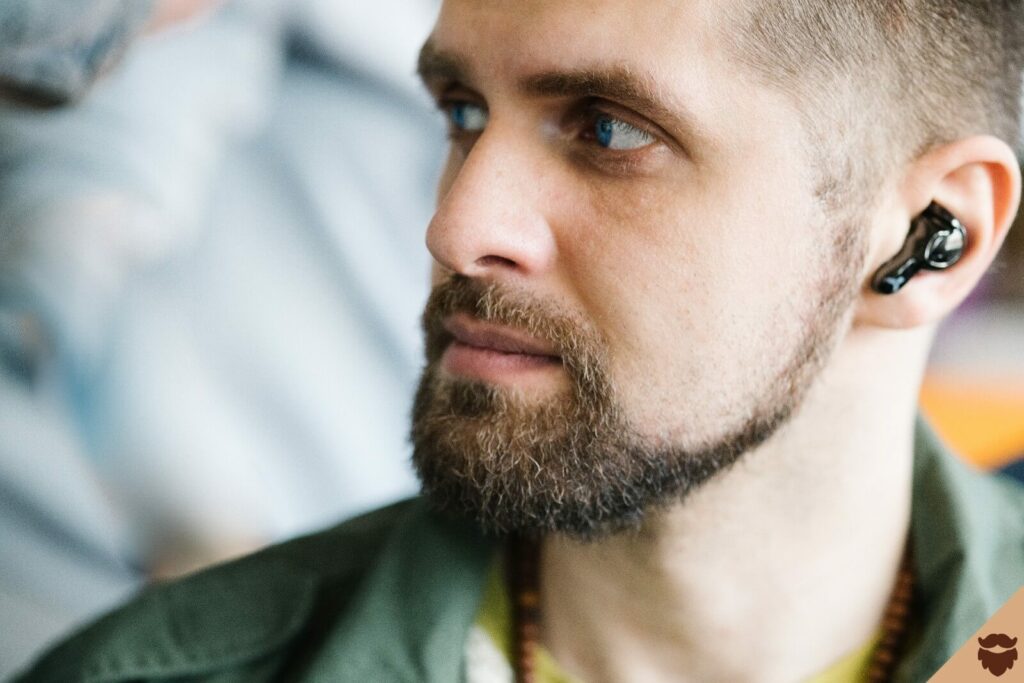 The beard collar: the master of contours
Leave the beard collar encircle your chin and jawline, adding precise structure to the contours of your face. It's like a delicate frame that enhances the artwork of your face. A well-known style that resembles this is the Amish beard !
---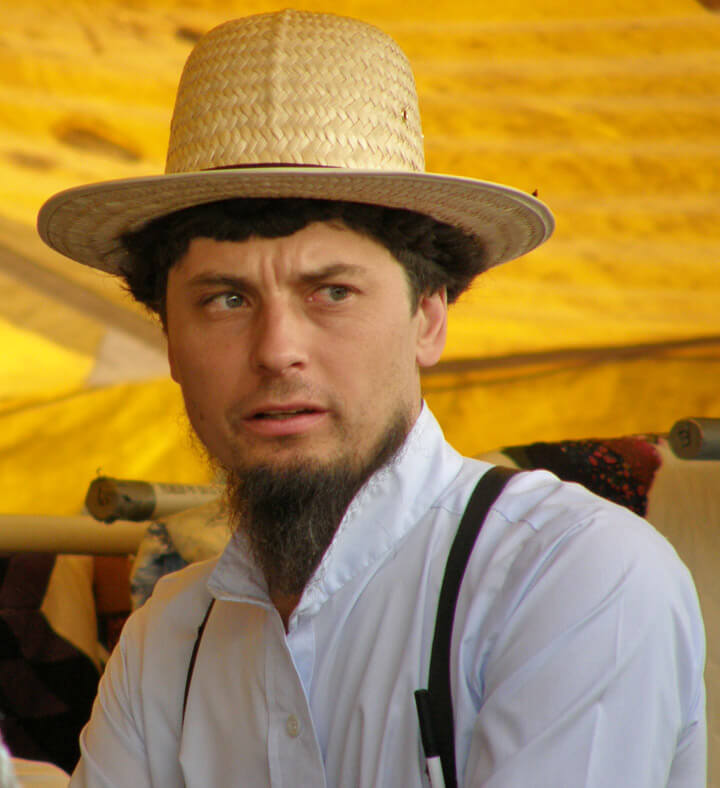 Beard tips: visual harmony
Imagine a tapered beard that stretches downward, lengthening your chin and refining your cheekbones. Beard tips is the ideal tool for creating visual harmony. It's as if your face were a painting, and this beard was the final brushstroke to complete the work!
---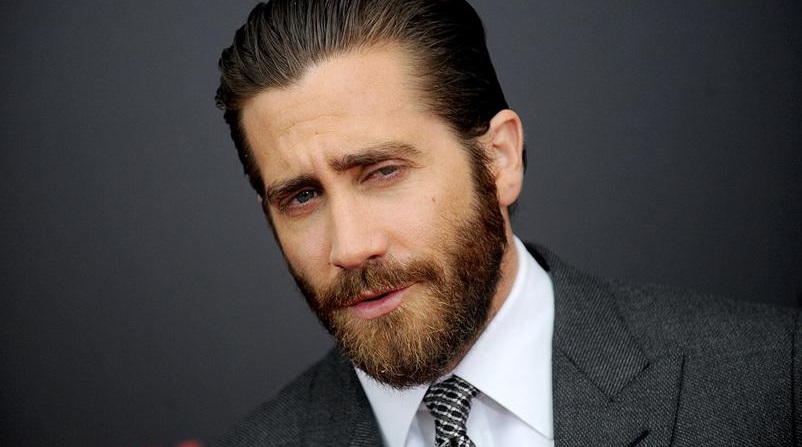 The full beard: mystical fog
Finally, if you want to add volume and depth to your face, opt for the full beard. Properly trimmed, it can soften the point of the chin, creating an impression of mystery. It's like a veil of mist in the middle of a forest, adding an aura of mystery to your face.
---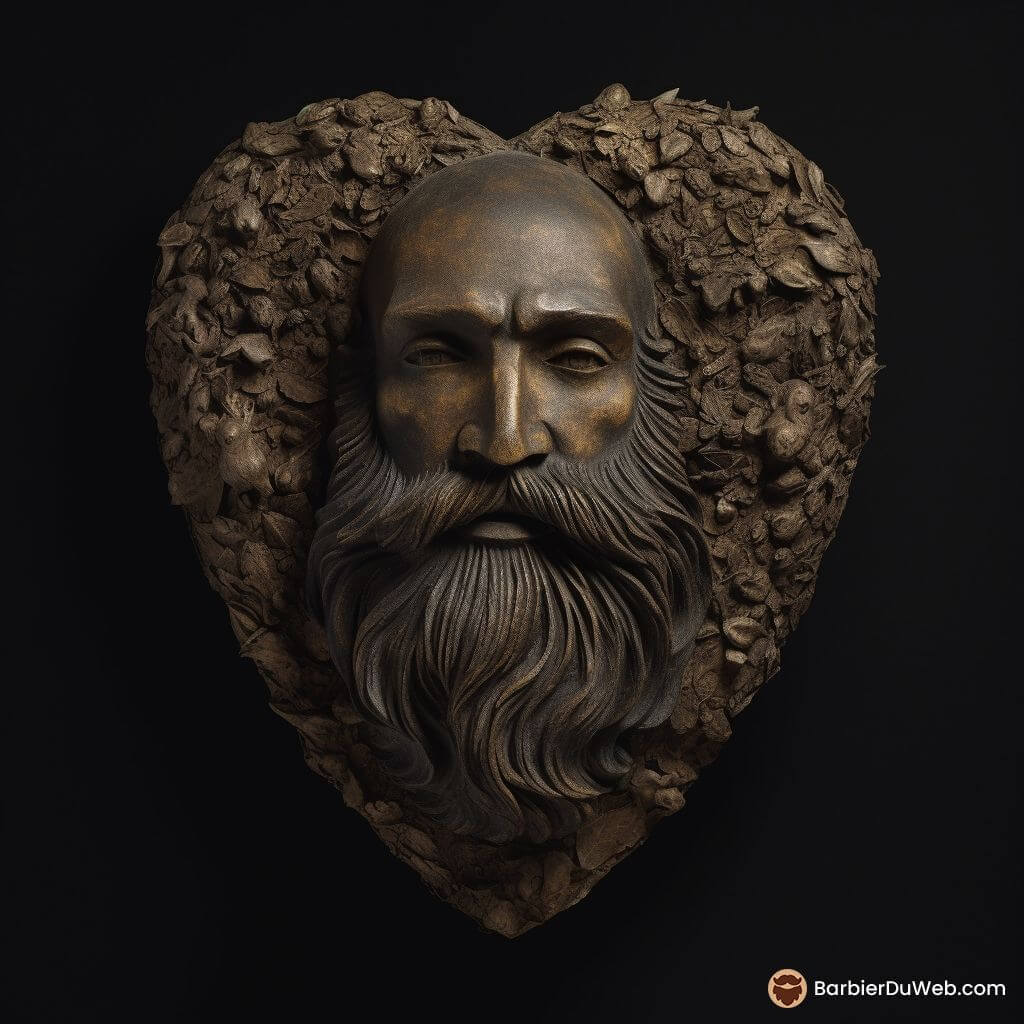 What beard style for a heart-shaped, bald face?
You are a man with a beard, but no hair (or shaved) with a heart-shaped face? Choosing the right haircut is essential for creating visual balance and emphasizing harmonious facial features.

Here are some examples:
Goatee: Emphasizes the chin and harmonizes facial proportions.
Short beard: Gives structure to the face without weighing down features.
Three-day beard: Softens the appearance of a pointed chin and brings balance to the face.
Van Dyke: Create a sophisticated, balanced look with a combination of moustache and separate goatee.
Balbo: Adds character to the face while highlighting prominent cheekbones.
Necklace beard: Circles the chin and jawline, adding structure to facial contours.
Beard cuts to avoid with this face shape
As you'd expect, some styles aren't at all suited to this face shape. This risks accentuating unwanted features and creating an unsatisfactory result.

Here are a few styles to avoid or adapt to better highlight this face shape:
Beard too long: Can accentuate the point of the chin and unbalance the proportions of the face. Prefer a shorter, well-trimmed beard for a harmonious look.
Beard too thick on the cheeks: Too much volume on the cheeks risks accentuating the cheekbones and unbalancing the features.
Moustache too large: Too thick or too long, it can draw attention to the upper part of the face and create an imbalance. Opt for a thinner, more discreet moustache !
Don't forget that every person is unique, and that it's essential to adapt to your morphology, hair density and texture, and personal preferences. So, even if a style doesn't generally suit heart-shaped faces, that doesn't mean you can't wear it!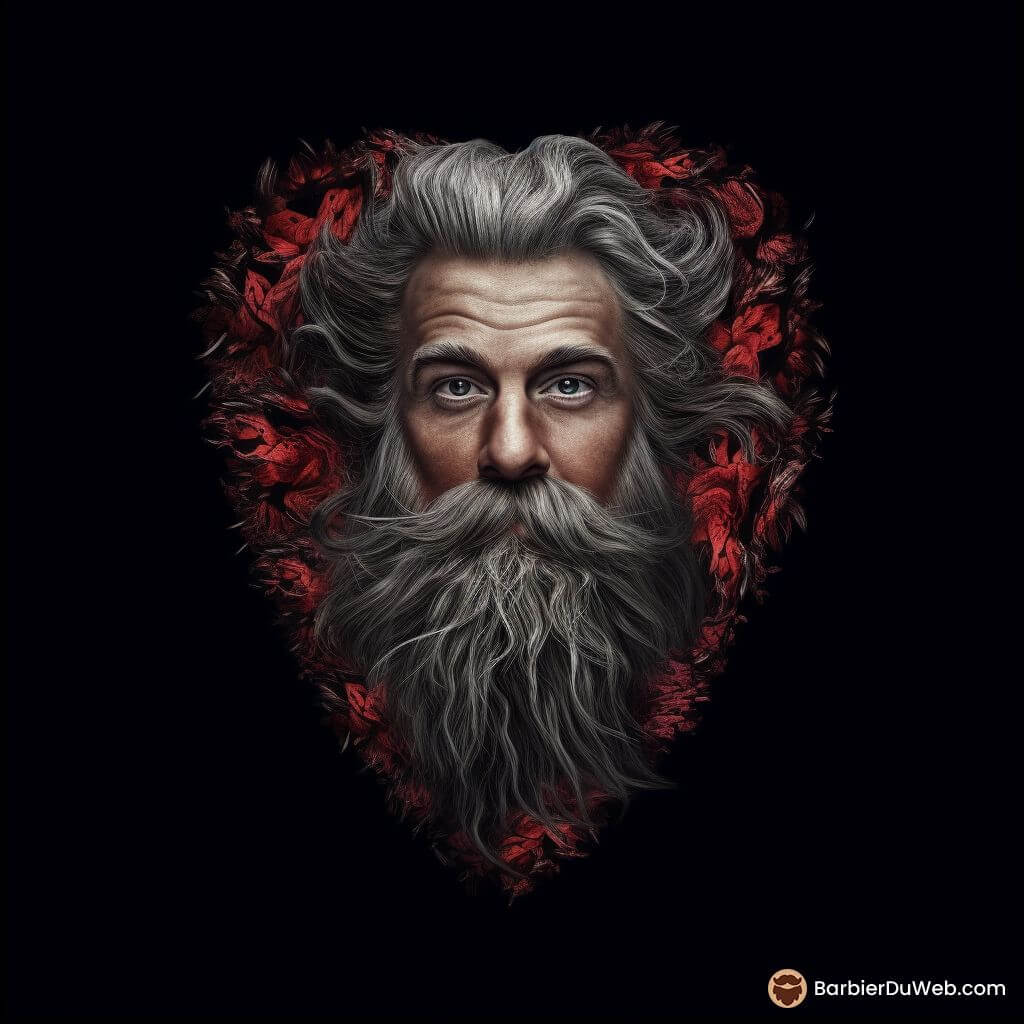 Tips for a beautiful beard with a heart-shaped face
If you want a beard that rocks, here are a few tips:
Maintain regularly : Trim and maintain your beard to keep it looking neat and elegant.
Experiment different beard styles to find the one that suits you best and enhances your face.
Ask for advice from your hairdresser or barber for personalized recommendations based on your hair growth and choice of style.
Beard care for heart-shaped faces
To maintain a well-groomed beard that suits your heart-shaped face, follow these maintenance tips:
Wash regularly: Clean your beard with a specific beard shampoo to remove impurities and excess oil.
Moisturize : Use a beard oil to moisturize, nourish and soften hair while caring for the skin underneath.
Brush and paint daily to untangle knots, distribute natural oils and stimulate blood circulation.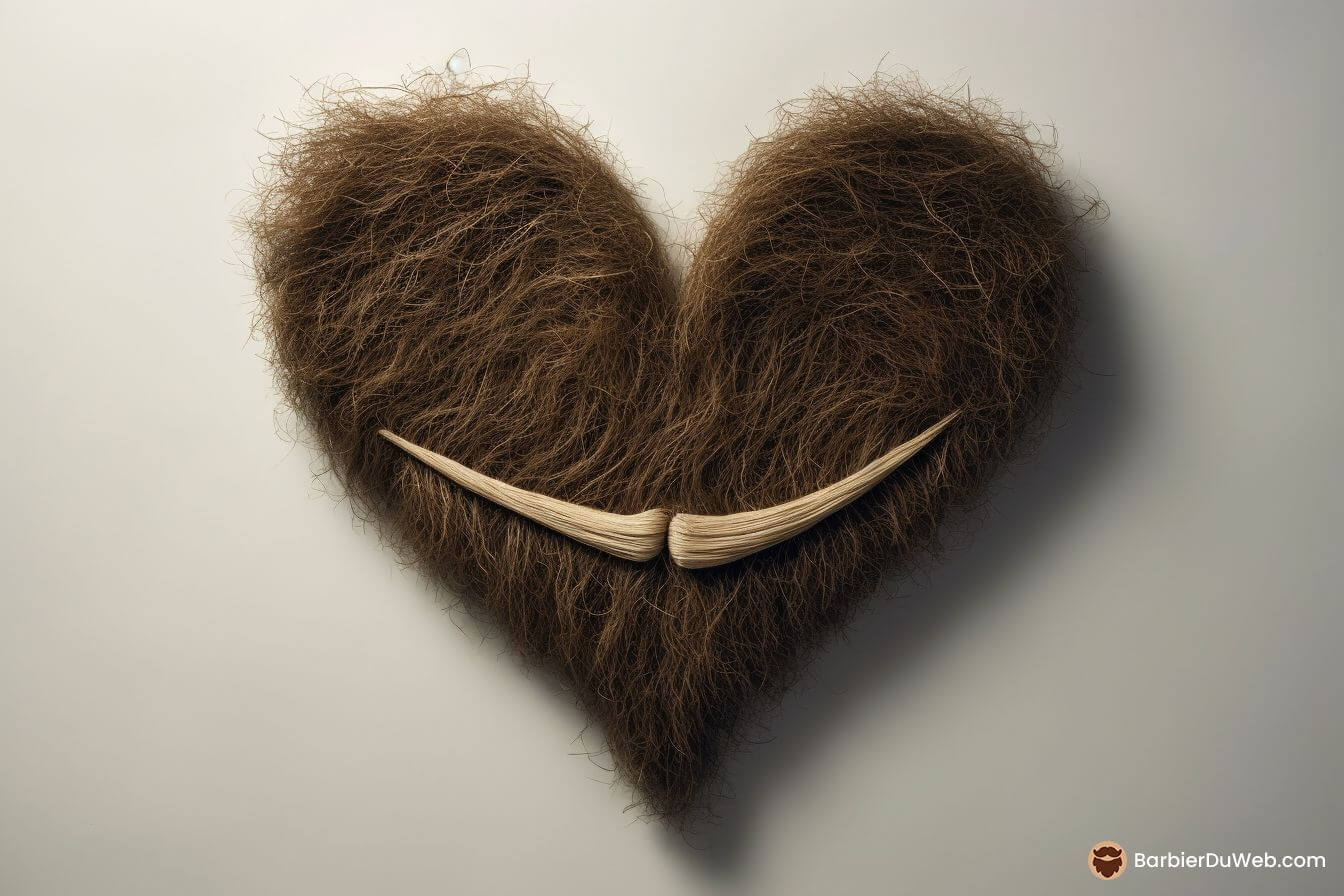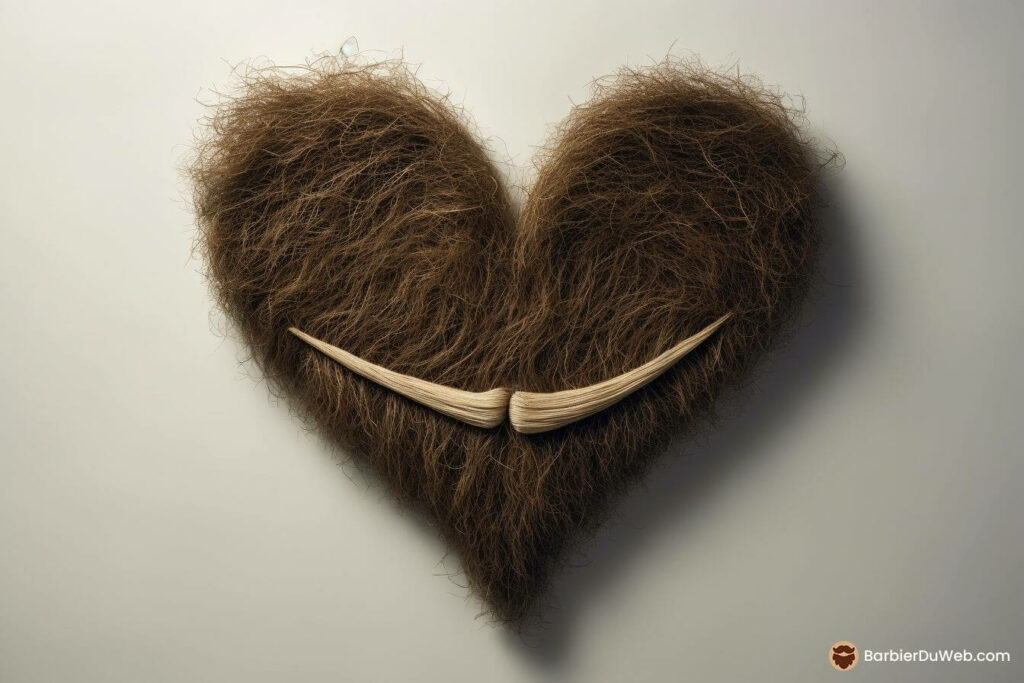 Heart-shaped facial beard accessories
Here's a list of essential accessories for maintaining and trimming your beard to enhance a heart-shaped face:
Beard trimmer : Perfect for trimming and sculpting your beard with disconcerting ease.
Beard scissors : Precise touch-ups and trimming stubborn hairs are child's play.
Beard brush: For detangling and disciplining your beard.
Beard comb : Also used for detangling knots and styling for a perfect result.
Razor: Essential for defining the contours of your beard and achieving a clean, precise finish. Can be replaced by a precision beard trimmer.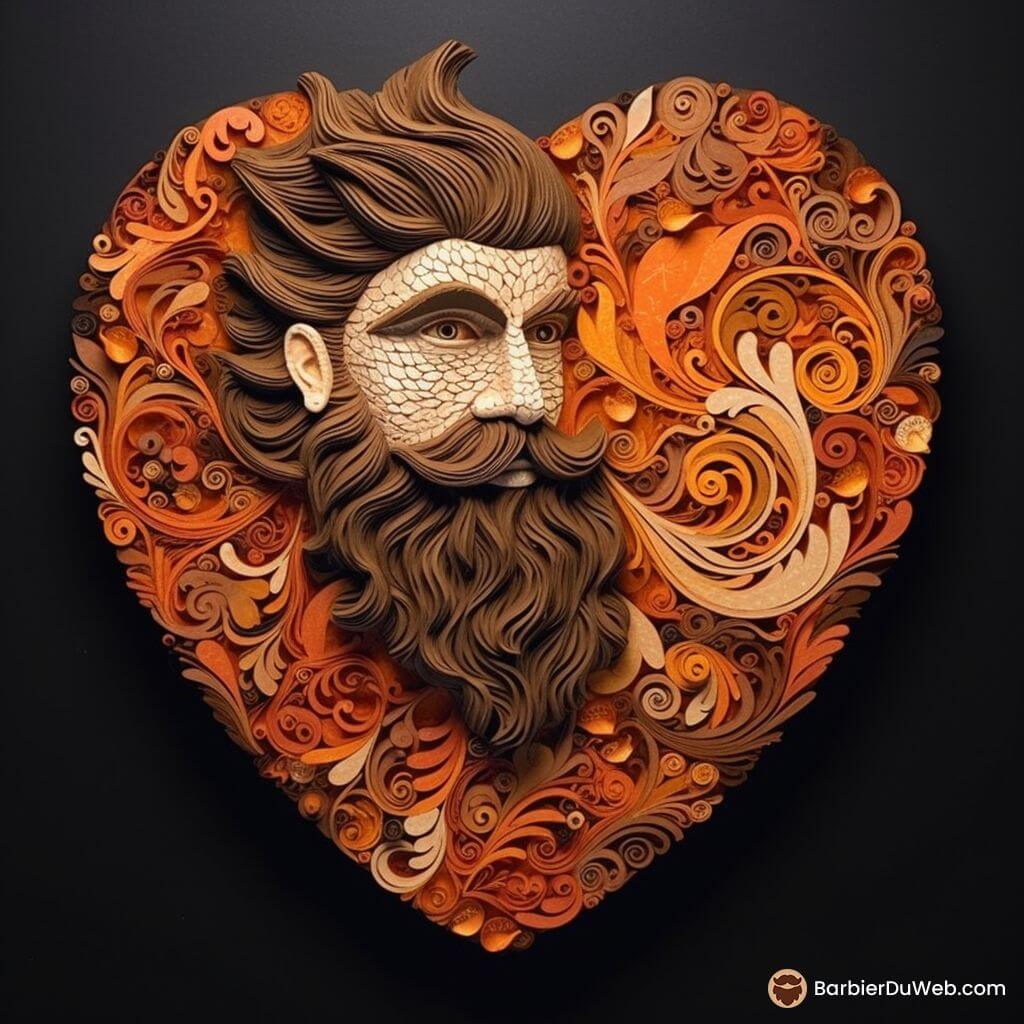 Find the perfect style for your face shape!
The important thing to remember is that choosing the right beard style for a heart-shaped face depends first and foremost on your personal preferences. Although the density, growth speed and the texture of your beard play an important role in determining your final choice.

That's why I recommend experimenting with different styles and consulting a professional hairdresser/visagist for a style that'S RIGHT FOR YOU.
By the way, whether for your own personal culture or for a loved one, I invite you to discover other face shapes and beard styles to suit them !
FAQ
Should men with heart-shaped faces have beards?
Heart-shaped faces can benefit from a well-chosen and maintained beard, as it can balance the proportions of the face, soften prominent cheekbones and add character to the overall appearance.