Let me introduce you to a bold and intriguing style: the Fu Manchu mustache.
It's not just a mustache style. It's an adventure through history, culture and the art of hairstyling. So get ready for a fascinating journey into the world of the Fu Manchu mustache!
In this article, we will explore the mysteries of this legendary mustache and give you the keys to growing and styling it successfully.
Are you ready to find out what's behind the famous Fu Manchu mustache?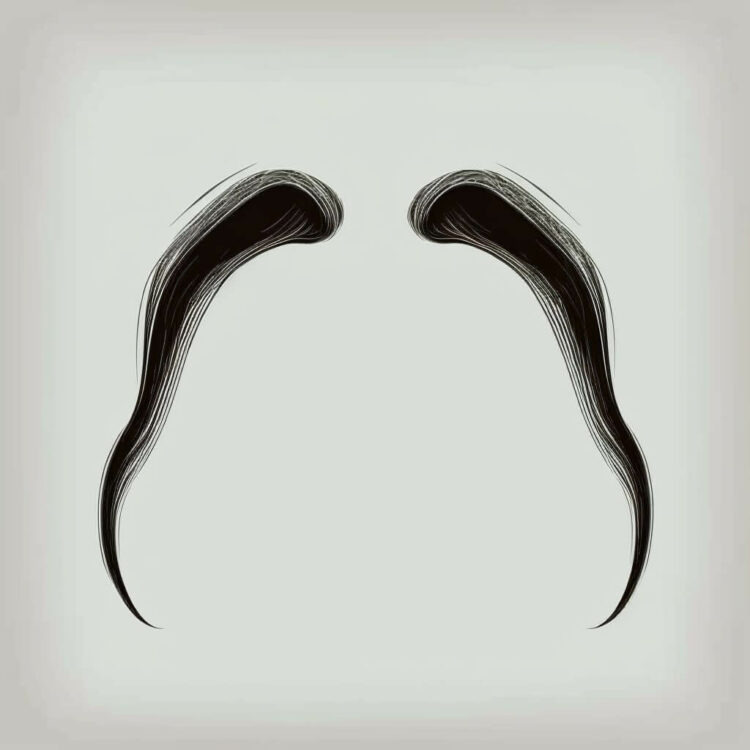 What is the Fu Manchu mustache?
The Fu Manchu mustache is a thin mustache that runs down the lips and ends with two long, drooping strands on either side of the chin. It almost looks like two curtains!
The Fu Manchu beard is a fuller version that includes both the mustache and part of the beard.
It is also called "Asian mustache", "Chinese mustache", "Japanese mustache" or "Mongolian mustache" because of its Asian origins.
To read: Chinese men with beards
But where does this amazing style come from?
The Fu Manchu takes its name froma novel character created in 1912 by Sax Rohmer, Dr. Fu Manchu. This character was a very clever and cunning Chinese villain, and his mustache was one of his distinctive features. Since then, this mustache has become popular and is often associated with Chinese culture.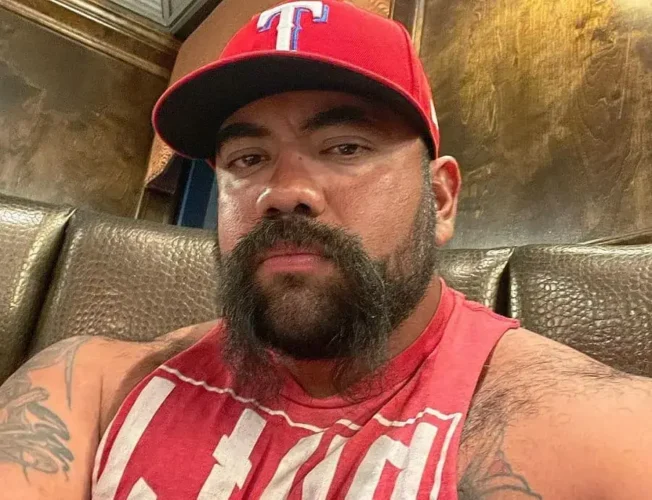 Fu Manchu variations with and without beard
There are several styles of Fu Manchu:
Traditional:

The classic mustache with hair that falls down the sides of the mouth, easy to maintain for a unique style.

Long and waxed:

An extra long mustache sculpted with mustache wax for a bold, dramatic look.

Fine:

A fine and elegant moustacheworn with a short beard.
Long and natural: A long and imposing mustache, without beard, drawing all the attention to the mustache itself.
Twisted: A long mustache combined with a straight, braided beard. Twisted mustaches are different from braided beards.
With a Soul Patch: A style with a touch of hair under the lower lip to stand out.
With Paws (Rouflaquettes): A mustache style combined with a full beard and connected sideburns.
White and without beard: A short and elegant white mustache, worn without a beard, suitable for a professional style.
Mountain Style: An extra long, straight, two-tone mustache, usually worn without a beard.
Ultra Short and No Beard: A very short mustache, suitable for bald men or with a receding hairline, worn without a beard.
With a Goat: A young and trendy moustache, combined with a goatee and a sleek hairstyle on the side.
In Corkscrew: A long and original mustache in the shape of a corkscrew.
Complete: A mustache with thick, uniform side stripes for a classic look.
The "Hogan Fu": Hulk Hogan's signature mustache style, with a full mustache and less thick sides.
Thick and bushy: A wide, thick, bushy mustache with larger hairs around the chin.
With a Braided Beard : A mustache style combined with a long chin-only braided beard for a Far East inspired look.
You can wear the Fu Manchu with a beard!
It is quite possible to wear a Fu Manchu mustache with a beard. The main thing is to adapt it so that the whole is harmonious. To do this, make sure the beard is well trimmed and maintained, featuring your Fu Manchu mustache as the main feature.
You can opt for a short beard or a well-sculpted one that will highlight the Fu Manchu's characteristic long, drooping locks. This will give you a unique and stylish look, blending the Fu Manchu mustache and beard in an elegant and balanced way.
How to trim and maintain a Fu Manchu mustache?
Tools needed to style and maintain it
Here is a list of accessories and tools that are essential for trimming and maintaining a Fu Manchu mustache, as well as their usefulness:
Beard trimmer : to shave and adjust hair length evenly.
Mustache scissors : to precisely trim unruly hairs and sculpt the mustache.
Mustache comb: for detangling and smoothing hair before and after trimming.
Beard brush: to discipline and shape the hair.
Beard oil : to moisturize the hair and skin, and facilitate styling.
Balm or gel : to nourish the hairs and fix the desired shape.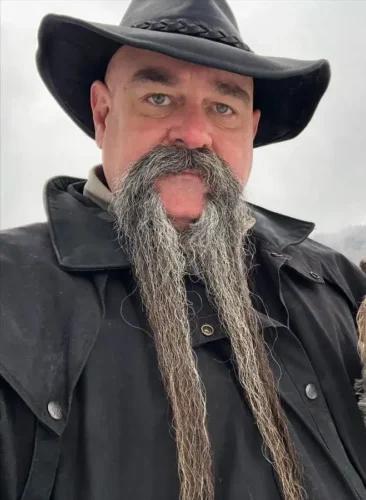 How to trim a Fu Manchu mustache?
Follow these simple steps to sculpt a Fu Manchu mustache, just like in a cooking recipe:
Wash and dry your moustache to remove impurities and facilitate pruning.
Comb your moustache with a comb to detangle and smooth hair.
Use the beard trimmer to trim the mustache to the desired length, making sure to leave the drooping strands longer.
With the mustache scissors, carefully trim stubborn hairs and sculpt drooping strands.
Re-comb the moustache to check uniformity and adjust if necessary.
Apply beard oil to moisturize and nourish the hairand then style with mustache balm to fix the shape.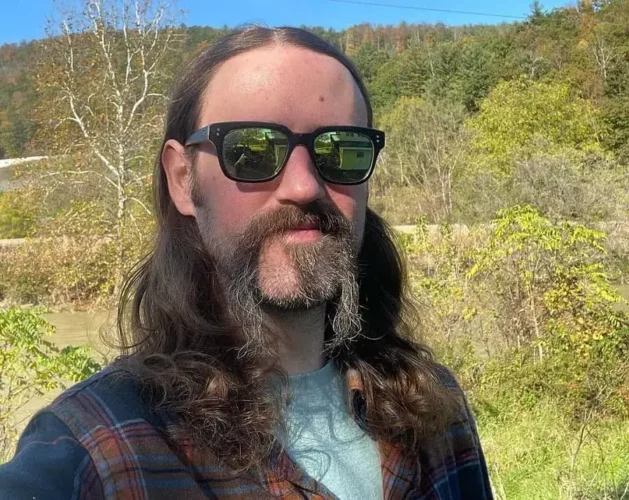 Care and maintenance tips to keep your Fu Manchu mustache healthy
Brush regularly to remove dead hair and stimulate blood circulation.
Wash your moustache with a mild shampoo specifically for beards and mustaches, to keep your hair healthy and clean.
Moisturize daily the mustache and the skin underneath with beard oil, to avoid irritation and itching.
Trim your Fu Manchu mustache often to maintain the desired shape and eliminate split ends.
Nourish and fix your moustache with a balm to protect it from external aggressions and keep it looking good.
Consult an experienced barber for personalized advice and professional mustache care.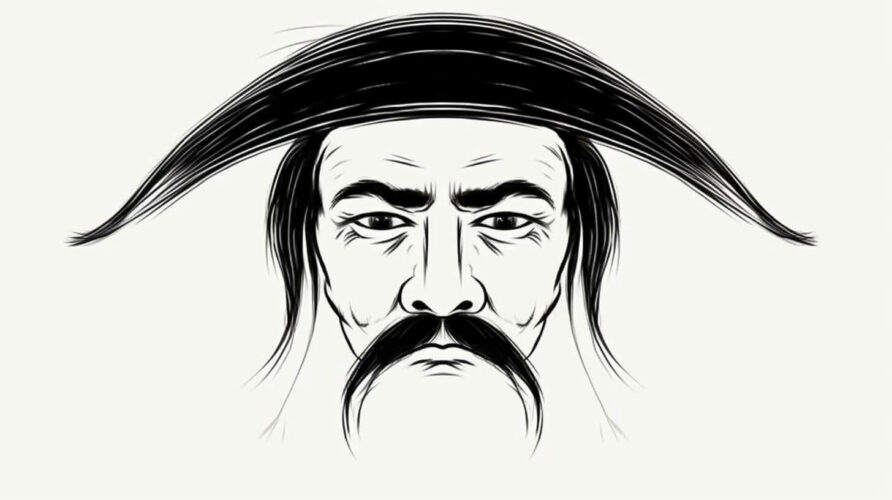 Why wear the Fu Manchu?
Originality: stand out from the classic beard/moustache styles
Asserting your personality: show a bold and creative side
Expressing an interest in culture and history
Benefits:
Unique and recognizable style
Few people wear it, so it draws attention
Possibility of customization (thickness, curvature, etc.)
Disadvantages:
Regular maintenance required to maintain the style
Not suitable for all types of faces and hair types
Risk of cultural appropriation if misinterpreted or worn without sensitivity
Celebrities who wore the Fu Manchu mustache
These celebrities and cinematic works offer plenty of inspiration for those who wish to adopt the Fu Manchu mustache/beard.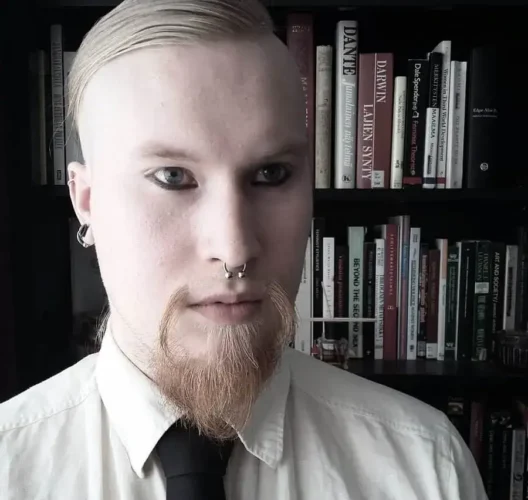 Is wearing a Fu Manchu moustache "racist"?
Whether wearing the Fu Manchu mustache is racist or not is complex. The style is associated with stereotypical and sometimes offensive historical representations of people of Asian origin. This is particularly true of the character of Dr. Fu Manchu.
So wearing the Fu Manchu mustache is not racist: it depends on the context, the intentions and the cultural sensitivity of the person wearing it. It is important to be aware of the historical and cultural connotations associated with this style and to respect the feelings of those involved.

To learn more, here is an article on the racism of the Fu Manchu and a Reddit discussion.
The Fu Manchu Mustache: a style like no other!
You got it: the Fu Manchu mustache and beard are captivating, as much for their history as for their style.
The Fu Manchu mustache is a unique and bold mustache style that stands out from other styles. Its long, flowing locks and versatility make it an ideal choice for those who want to express their personality and make a style statement.

So, feel free to explore the different variations of the Fu Manchu mustache and find the one that best suits your character and appearance!
Frequently asked questions
The Fu Manchu mustache is characterized by long, thin tips that extend down past the jaw line.
The horseshoe mustache is thicker and covers the entire width of the mouth, running vertically down the lips to form an inverted "U" shape, resembling a horseshoe.
The Fu Manchu mustache has long, thin ends that hang loosely, while the handlebar mustache is distinguished by upwardly curved ends.
The handlebar mustache is generally thicker and can be styled with wax to maintain its shape.
The Fu Manchu mustache is a specific style of mustache with long, hanging ends.
A goatee is a combination of a mustache and goatee that covers the chin. It can be trimmed in a variety of ways and does not necessarily include the long ends characteristic of the Fu Manchu mustache.