A few more hairs for a good cause, isn't that worth it? Fabien Roussel answers yes! Indeed, he was one of the most visible public figures during this month of November 2022.

On the web and on TV channels, he was the subject of many discussions, for his appearances with a moustache that we did not know him. Mode-vember or Movember?

What is sure, the mustache of the national secretary of the French Communist Party does not go unnoticed. We talk about it in this article.
Everyone is talking about Fabien Roussel's new mustache
A regular on television, the MP for the North has not often been a member of the community of hairless. However, he almost always kept his chin and cheeks always clean-shaven, which certainly allowed him to do an internal makeup later.
Very few people could therefore remain indifferent to the new moustache that he wore throughout this month of November. Very visible on the top of his lips, it married with the color of his hair with a unique chromatic perfection.

To read: Gérald Darmanin with a moustache!
He presents his moustache on TV on the channel CNEWS
It is easy to understand why this evergreen moustache has attracted so much interest from fans and detractors of the plastic surgery. Having noticed how much he was all the rage on the web, Fabien Roussel took the opportunity to present his moustache.
During a broadcast of CNEWS, the Communist MP of the North explained that if he wears "this mustache, it is so that we can talk about it and that we can fight effectively against cancer.
Without forgetting to recall that it was necessary to continue to fight so that the public hospitals have the means to lead this struggle. But what struggle is Fabien Roussel talking about?
Fabien Roussel or the moustache committed to Movember
On Twitter, Fabien Roussel did not hesitate to talk about his committed moustache with its community of subscribers. "2 men die every day from male cancer. I'm wearing a mustache this month to encourage men to get tested," the former presidential candidate posted in a tweet.
His party would have asked him to wear this mustache to support the cause!
If each year, the " Pink October "dedicates the month of October to raising awareness for breast cancer in women, men are invited to grow their moustache throughout the month of November.

Related: Etchebest's moustache is the talk of the town
Roussel committed to Movember, but not only
The international movement Movember which thus comes to dedicate the months of November to the sensitization of the public opinion to the screening of the cancers which touches the most often the men.
The cancers concerned include prostate cancer, which causes nearly 8,000 deaths each year, and colorectal cancer, which has been identified as the "most common cancer in the world. second cause of death by cancer in France " according to the Ministry of Health. It is estimated that there are more than 43,000 new cases per year.
It should be noted that "Movember" is not only about screening for male cancers, but also about mental health and suicide prevention for men. The movement has set a goal of reducing the number of men who die prematurely by 25 % by the year 2030.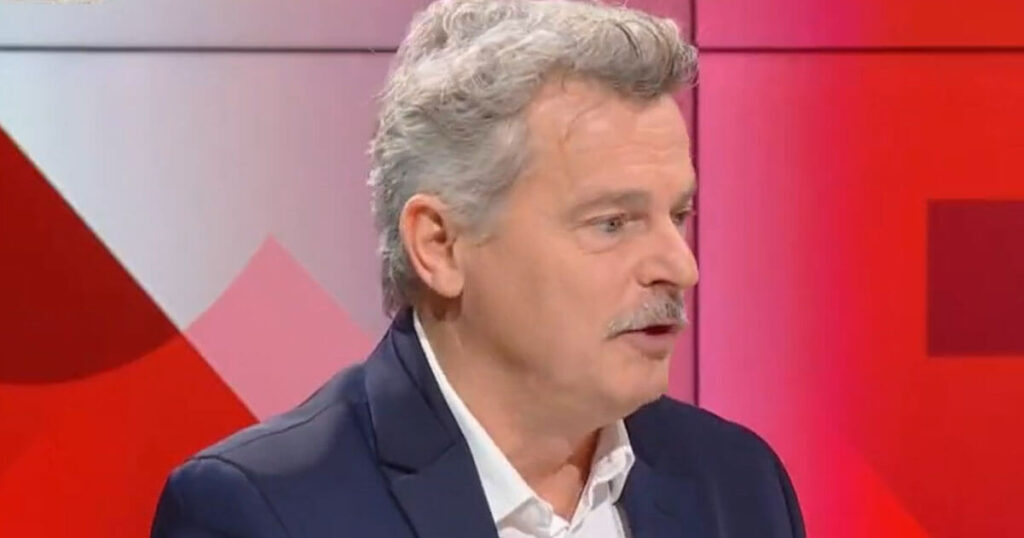 Is Fabien Roussel better with or without a moustache?
Even if the hairiness does not guarantee success in politics, would Fabien Roussel be better off with a more hairy face? And if the French communist deputy allowed himself to permanently sport a mustache, why not? a beard ? Would he have a more authoritative face or should he be afraid of looking older than he is?
Certainly, a mustachioed facebut without beard doesn't really give the best visual effect one could look for, unless one wants to pay homage to Stalin and fall prey to the modernists.
Fabien Roussel's moustache would look great if it was associated with a full beard. Moreover, with his 53 years, the former presidential candidate would be a more attractive beard and more captivating than that of young people.
Indeed, with his age and white hair that are already growing on his head, all hair implant done at this point in his life could greatly enhance his masculinity as seen from the outside, even though he will have to prepare to become a national talking point for several weeks...