Think the Ducktail beard would look great on your face? Find out more and learn how to trim it like a pro!
The name of the " Ducktail beard The name "chin" comes from its particularity: the chin hairs are pointed and prominent, which gives a shape that looks like a duck's tail.
The Ducktail beard is a professional beard style that can be pruned at home and requires frequent maintenance.
It is a "Full" beard style (although there are variants in goatee) and generally has a length of 5 cm to 10 cm.
If you do not have no beard or that you have just shaved, you will need about 4 to 8 months to have a beard long enough to trim the famous ducktail beard.
The Ducktail style is best suited to men with diamond-shaped faces or in oval shapebut as a safe beard style, it can be used to suitable for all face shapes.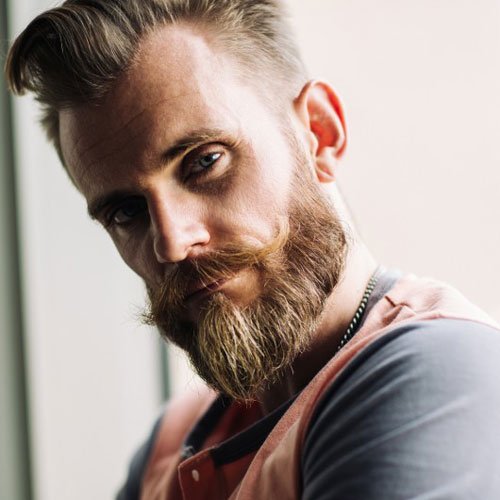 What is a Ducktail beard?
The ducktail beard is a full beard style which is cut in such a way that it looks like a duck's tail because of the part of the chin that is elongated.
So we find :
a long pointed chin,
short sides
a well-sculpted jaw that extends outward
the mustache connects to the chin.
This is a beard style that requires good beard growthIt is almost impossible to sculpt it if your beard is weak and uneven.
Another version of the Ducktail beard is the " pointed beard ".
These are generallya shorter beard or a goatee with a more pointed chin area, but with a ducktail chin area.
Ducktail beards have probably been around for as long as men have known how to trim a beard, but they are really popular since the late 90s and early 2000s because of several actors and musicians adopting this style!
The ducktail is very good in all its forms: short, long and even degraded for a more modern and sophisticated look and is suitable for many face shapes.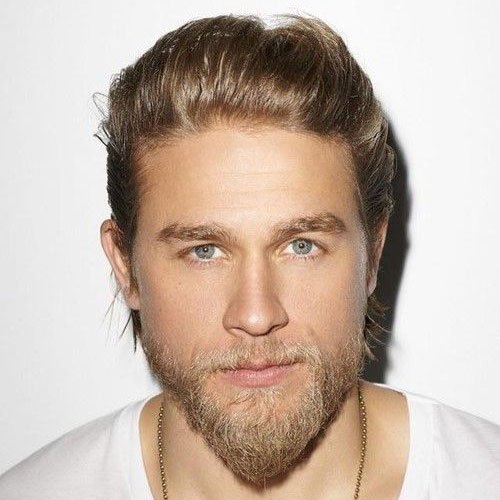 Short Ducktail
The short beard Ducktail style is easier to grow and maintain. It gives a fresh look to your face.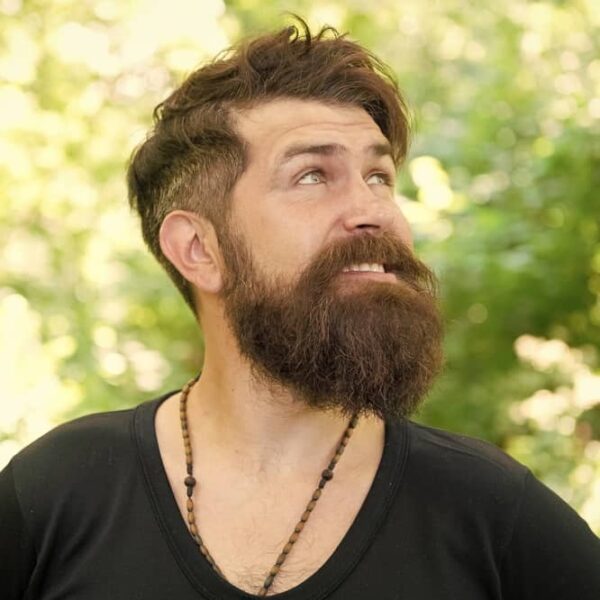 Long Ducktail
The large Ducktail beard can be trimmed in a bushy way like the image above or more geometrically for a cleaner look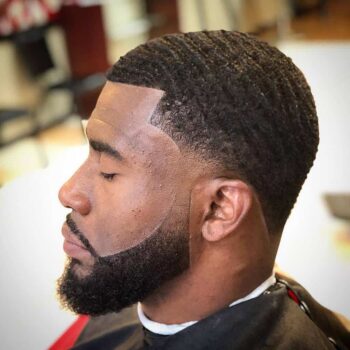 Gradient Ducktail
Shaded, it will bring a touch of modernity and a sophisticated look. It is very popular with young people.
How to trim a Ducktail beard?
You can trim and shape a ducktail beard at home, but since this is an advanced beard style, I highly recommend, at least for the first time, to go to a professional barber to have it trimmed.
After that, it is much easier to maintain the edges and keep it in shape.
Even for a barber, sculpting a beard in the Ducktail style with precision takes a lot of work.
If you're confident about trimming it at home, we will proceed in stages To get the exact procedure. If you miss, don't tell me I didn't warn you 😀
Now that you know a little more about this style of beard, let's learn how to trim it like a professional.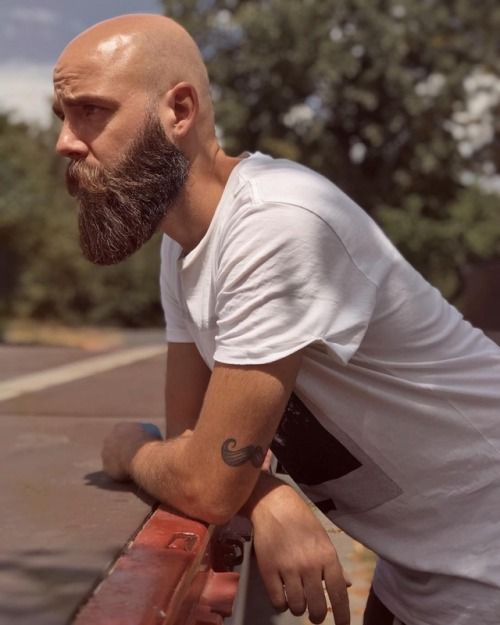 The necessary accessories
To get started, you'll need to get equipped to prepare the ground, trim your beard, shave properly and then shape up! If you've already done so, skip this preamble, otherwise I suggest the best accessories for your beard:
Step 1: Trim the "base" of the Ducktail beard
This step is by far the most difficult, but if you can master it, the rest of the steps will be like cooking an egg. Yes you got it: it will be easy!
Take your beard trimmer without a shoe on it,
Face the mirror and look straight ahead
Trim the beard into a pointed "ducktail" shape of 5cm to 10cm.
Step 2: Clean the edges and shorten the sides
Once you've trimmed your bottom part into a rough ducktail shape, the next step is to use your beard brush to brush outward from the bottom so you can clearly see the pointed ducktail part.
Once you have the ducktail in sight, grab the clippers and slowly but surely start shaping the lower part of your facial hair for an increasingly clean look.
There should be a sharp edge where the side of the face meets the end of the jaw, then the rest of the jaw should be somewhat straight to the pointy chin area.
At this point, you may also want to use your beard comb to remove any disheveled hairs on the sides and trim them.
Your sideburns should be about 1.3cm to 2.5cm long.
You can also use a guard comb for the sides if you feel more comfortable, it will be a security to not miss
Step 3: Shave the lower neck and align the cheeks
When shaving or trimming the "neckline" (lower neck), stop at the highest point of your Adam's apple.
Create a nice shape along the natural shape of your jaw approximately at the height of the Adam's apple and do NOT go higher.
Then come the cheekbones:
Simply create a clean, defined line across the top of the cheeks, trying to keep it as high as possible.
Step 4: Maintenance of the beard trim
If you have followed the above steps correctly you should have a beard that looks like a Ducktail!
The next part is to keep it in good shape and not let it get sloppy and too bushy.
I recommend that you use a beard trimmer and beard and mustache scissors for rework the edges and length approximately every 3 to 4 weeks.
If your beard curls easilyIt is imperative to learn how to smooth your beard. You can do it with a comb or with a electric beard straightener for simplicity.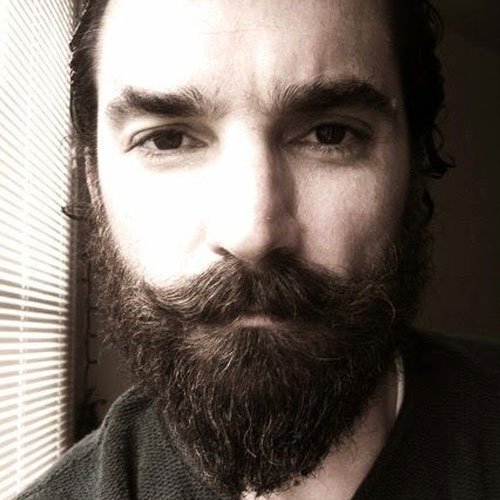 What face shape does the Ducktail beard best match?
The Ducktail beard style is a sculpted full beard, which means it fits virtually any face shape. That's good news, right?
In descending order, the best face shapes for the ducktail beard are:
The reason the ducktail beard works so well with diamond and oval face shapes is the fact that they all have a forehead width equal to or greater than the cheekbones and jawline.
Growing a ducktail beard enlarges the jaw and chin area, creating a perfect balance with the slightly larger cheekbones and forehead.
The men with round faces often also want to make their chins more prominent and their jaws more angular, and nothing could be better for creating this effect than a well-formed ducktail facial hair.
The men with triangular face shapes and in heart shape can also grow pointed beards. However, they need to be more careful with this, as the face shapes already have a prominent pointed chin. Adding even more emphasis to this is not always a good idea.
For the men with a rectangular (oblong) face shapeThis style of beard fits well, as long as you don't let the pointy chin part get too long, which would make your head look abnormally long.
In brief: With regard to face shapesthe ducktail beard style is universally a safe choice. Ducktail beards suit almost any face shape.
Taking care of and maintaining your beard Ducktail style
As you might expect, beard oil is pretty important for a beard style like this.
The amount of natural sebum oil produced by your sebaceous glands is limited and a beard of 5 to 10cm in length pushes the limits.
That's why, at a minimum, you should get a bottle ofhigh quality beard oil to use as a daily beard softener:
In addition to using beard oil, I strongly recommend that you get some beard wax to keep the shape of the beard under control.
The beard combs and the beard brushes are of course also very useful for taming and styling your Ducktail beard
Conclusion
You now know how to grow and trim the famous Ducktail beard!
You've also seen what type of face it looks best with: diamond, oval, square and round faces because it adds height to your face with the pointed shape on your chin. It will also be perfect for bald or shaven-headed men.
Then we went through the Ducktail beard trimming tutorial composed of 4 steps: Trimming, Edge cleaning, Neck and cheek shaving and then Maintenance.
Finally, we have presented the best products and accessories to maintain it: oils, waxes, combs and brushes...

What about you, do you already have the Ducktail or are you planning to grow it?