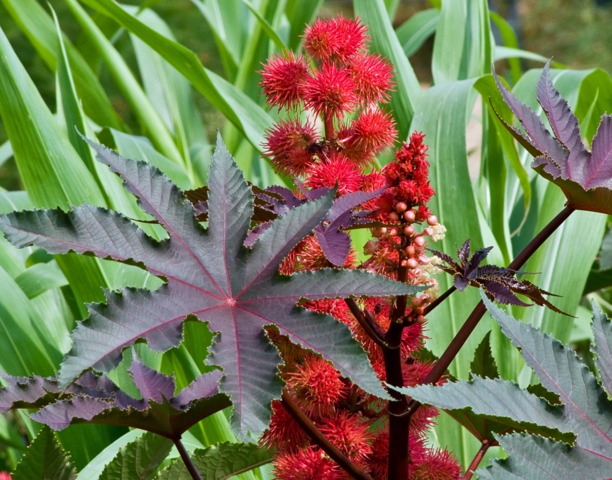 What is castor oil?
Castor oil is a translucent liquid with a yellow tint. It is an active ingredient in a wide variety of household items, from cleaning products to paints. It is also used to treat a range of medical conditions such as digestive problems.
3 types of castor oil
Before choosing a castor oil, it is useful to know the differences between the different types you can find in stores:
Castor oil: Fresh castor seeds are cold pressed, which means that the oil is extracted by applying extreme pressure with a pressing device similar to that used for juice.
Black castor oil: Castor seeds are first roasted and then heated before extracting the oil.
Jamaican Castor Oil: Castor seeds are roasted, crushed and ground with a mortar and pestle, heated in water until boiling and pressed with a pressing device.
Jamaican castor oil would be the most beneficial of the three, as it is usually unprocessed and its dark color, which results from the roasting process, can also make your beard darker.
But no research has definitively proven that one of these oils is more beneficial than the others.

Find the best castor oils for beards.
What are the substances contained in castor oil?
Castor oil contains several active substances:
I suspect that the names of these acids don't mean anything to you, but you can click on each one to learn more.
In any case, you certainly got the gist of it: castor oil has a lot of benefits for the skin, hair and fur.
Le BarbierDuWeb advises you :
The benefits of castor oil on the body
Castor oil provides benefits for the face and skin:
Face: what effect does castor oil have?
Acne: Castor oil's antimicrobial and anti-inflammatory properties make it useful for reducing acne. Ricinoleic acid can inhibit the growth of bacteria that cause acne.
Texture: Castor oil is also rich in other fatty acids. These can improve softness and smoothness when applied to facial skin.
Complexion: The fatty acids in castor oil can also promote the growth of healthy skin tissue, making it useful for restoring uneven skin tones.
Sensitive Skin: Castor oil has a low comedogenic score. This means it is unlikely to clog skin pores and reduces the risk of developing blackheads, making it suitable for use on sensitive skin.
Cheap: Skin care products, especially facial creams and oils, can be very expensive. Castor oil is relatively inexpensive and shares many similar properties, such as promoting a healthy complexion or moisturizing the skin.
Castor oil for the skin
Anti-inflammatory: Castor oil and ricinoleic acid have demonstrated anti-inflammatory properties. This makes them useful for treating irritated skin.
Antimicrobial: It can also protect the skin from bacterial infections by preventing microbes from causing disease.
Moisturizer: Castor oil contains triglycerides. These can help maintain moisture in the skin, making it a useful treatment for dry skin.
Moisturizing: Castor oil can have humectant properties, which means it can draw moisture from the air into the skin, keeping the skin hydrated.
Cleansing: The triglycerides present in castor oil are also useful for removing dirt from the skin.
And for the beard, does castor oil work?
Indeed, applying beaver oil to your beard is beneficial, but you will learn that it is better to mix it with other oils.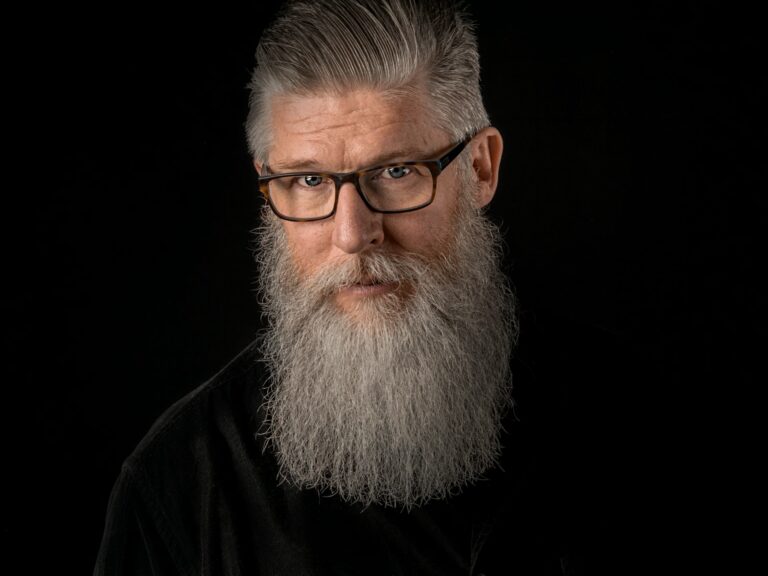 Does castor oil for beards really work?
Yes, we advise you to use it regularly to soften your beard, make it more beautiful and even grow it.
Beware, however: castor oil used alone does not have the full benefit of its benefits on your beard.
On the other hand, it works miracles when mixed with other oils! And that's good news: most products don't just contain castor oil.
The Web Barber's advice: mix castor oil in equal proportion (50/50) with other oils like avocado or the olive or find our guide to buying oils to grow a goatee.
Castor oil for beards is best mixed with other oils
In products for your beard, you will not find castor oil in its pure form.
Manufacturers generally use castor oil only in mixtures with other oils such as :
In general, a good beard product will use various safe and effective oils in combination.
In short, castor oil is a nugget for your beard when added to a composition: it becomes simply irreplaceable!