Looking for the best electric shaver to meet your shaving needs? You've come to the right place!

I will present you the most important criteria before buying your electric shaver: motor power, speed, precision or even functionality. This will give you an overview of the most important points to check before you buy.

Let's find out which electric shaver is best for your hair and skin!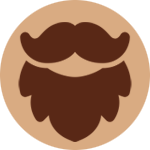 How to choose your electric shaver?
Choosing an electric shaver can be a daunting task, but with the right information, you'll have no trouble finding one that perfectly suits your needs.
When choosing an electric shaver, you should evaluate things like:
the power of the engine,
the battery life,
the durability of the blades,
the quality of the manufacture...
It is also important to consider your shaving habits and comfort level: look for features that make the shaver more convenient and easier for you to use !
Analyzing these features will help guide you to the ideal choice for you in terms of convenience and performance.
If you take all of these features and your personal preferences into account, it will be much easier to find an electric shaver that is right for you!

To read: Comparison of the best trimmers for beard hair!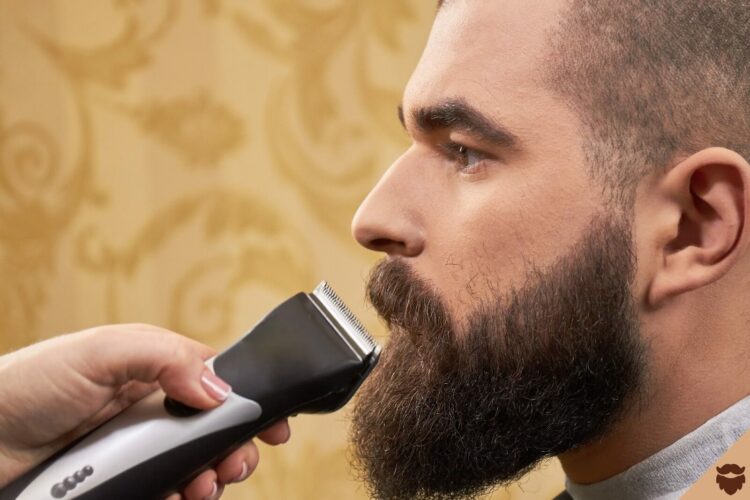 Rotary or grid heads (tuning fork)?
When it comes to choosing an electric shaver, the two main types of heads - rotary and grid (tuning fork) - offer distinct benefits, depending on your individual needs:
Rotary models offer more precise cuts, ideal for people with sensitive skin, and their larger heads allow you to cover more area in one pass.
Grid models have vibrating blades that are gentler on the skin, making them ideal for those who prefer a smoother shave.
Powerful motor, optionally adjustable
The powerful motor of an electric shaver, which should preferably be adjustable, is a key factor to consider when making your choice.
The more power the motor has, the more efficient it will be at cutting hair and providing a close shave. If you're looking for a particularly effective experience, a model with adjustable power is ideal, as you can select the right power level for your facial hair and personal preferences.
Speed, precision and cutting height
When it comes to choosing the right electric shaver, two important features are speed and cutting height:
Speed is essential for a clean, smooth shave in no time.
An adjustment of the cutting height is useful if your facial hair has different growth patterns. This allows you to customize the shaving intensity to each area of the skin for maximum grace.
Quality, durable and easily purchased blades
The quality blades are designed to stand the test of time, minimizing the risk of corrosion or rusting over long periods of use.

It is therefore advantageous to look for razors with easily replaceable blades. This will eliminate the need to constantly purchase a new unit due to blade wear and will help keep maintenance costs low.
L'purchase of blades at affordable prices is also encouraged, as they can be replaced more frequently throughout their life cycle.
Comfort and ergonomics of use
Before investing in a particular electric shaver, make sure the handle is comfortable and the shaver is easy to handle without causing unnecessary strain or stress on your hands.
A well-designed handle allows for more control when using the shaver, making it easier to get to those hard-to-reach places for a smoother shave.

Spending a little extra time researching ergonomically designed razors will save you time and energy in the long run, which will help you feel good about yourself.
Size and weight of the razor
Look for a shaver that is close to the natural size of your hands, as it will be easier to hold and use. Weight can also affect fatigue during prolonged use: choose a lightweight option to reduce the strain on your hands and arms.
Choosing the right size and weight electric shaver can make all the difference in finding one that is comfortable enough for regular use.
Battery (rechargeable), battery-powered or mains-powered?
The battery is an essential part of electric shavers: it comes in three forms:
Rechargeable,
Battery operated,
On sector.
Each of these has its own advantages (for example, battery models last longer). If you choose a corded model, look carefully at the cord, which should not interfere too much with your movements while shaving; if you choose the cordless option, then look for devices with a lithium-ion battery (faster to recharge) with a built-in LED display indicating its remaining charge.
Waterproof
Finding a waterproof electric shaver is essential if you plan to use the shaver in wet conditions.

Look for additional features such as water resistance and corrosion protection.
Some electric shavers are designed for wet or dry shaving. That means they can be used in the bath or shower, with lather or gel - a great option if you prefer quick and easy morning routines.
Cream/foam dispenser
Sometimes there are also additional features like an on-board manual cream/foam dispenser that can make your experience even better!
Easy maintenance and cleaning
Always make sure that it is easy to clean after each use so that its optimal life can be respected.
Choosing your electric shaver becomes easy when you know the criteria!
Finding the best electric shaver to buy is a daunting task. The various brands have many models, there are many features available...
Ultimately, choosing the best electric shaver depends on:
your needs and expectations,
your personal preferences,
your skin type,
your hair.
Take the time to compare the different models available on the market and consider the important criteria. Don't forget to consider your budget and read reviews and testimonials from other users to help you make your choice.
By following these tips, you should be able to find the electric shaver that best suits your shaving needs. To go further on the subject: Should you choose an electric razor, a manual razor or an epilator?
Frequently asked questions
To compare the different models of electric shavers available on the market, it is important to :
Consider the features and functionality of each model and compare them to the important criteria you have determined.
Read reviews and testimonials from other users to get an idea of the quality and effectiveness of different models.


It is important to consider several things when purchasing an electric shaver, including:
The quality of the cut
The life of the battery
The flexibility of the shaving head
The possibility of cleaning and maintenance
Your budget
Your skin type
It is also helpful to read reviews and testimonials from other users to get an idea of the quality and effectiveness of different models.