If you're still struggling to get a beard without holes, don't have any hair on your cheeks yet, or that pesky fuzz just won't grow and you've heard of castor oil, you've come to the right place.
Did you know that the holes in the beard, could appear overnight ? Without disease or fungus, just unexpectedly.
In this article, we will go over the uses of castor oil for beards for beardlessness, beard fuzz and beard holes.
Let's start by learning more about castor oil.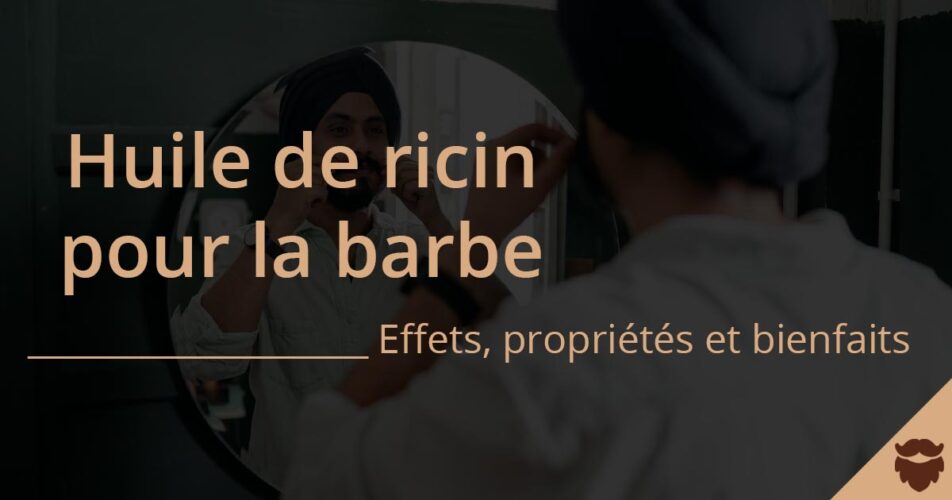 What is castor oil?
The castor oil is a viscous, greasy liquid that contains many acids and vitamins perfect for caring for your beard, skin and even nails or lashes.
Ricinoleic acid will penetrate the root of your hair and will moisturize and nourish your hair follicles. The other acids (palmitic, stearic, oleic) will also have various benefits for your skin and beard.
Note: Castor oil is one of the best oils to boost your beard hair !
What are its benefits?
In addition to moisturizing and nourishing your beard in depth, it will promote its growth. Indeed, its properties will stimulate the growth of your beard in order to have real hairs, solid and a well furnished, dense beard.
Promotion
My opinion on castor oil for beardless people, beard holes and downy hair
Castor oil will have positive effects on beard growth and will promote its growth. It is therefore very useful for the holes in the beard or to thicken the hair.
On the other hand, if you are beardless and have no hairit will not be of much use to you.
Discover the best castor oils for beards selected by the BarberDuWeb.
Note: Castor oil is excellent for the beard, but also for the face, nails, eyebrows, eyelashes...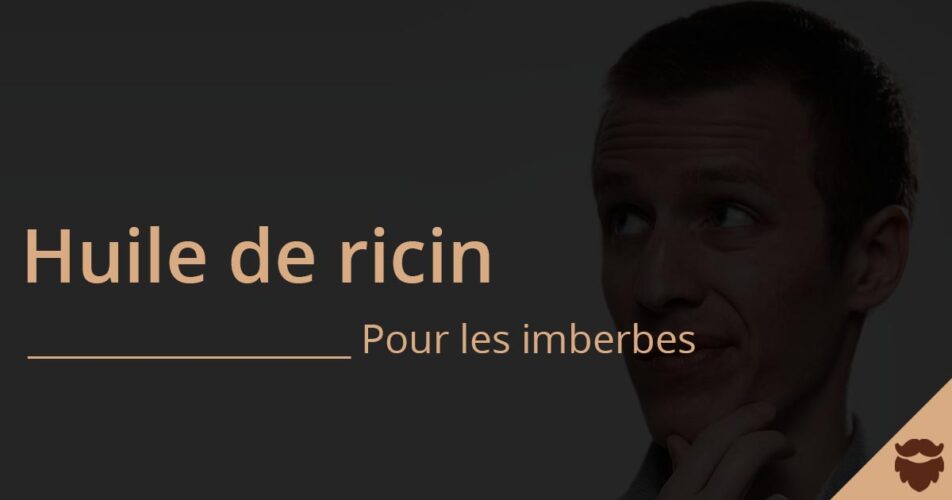 Is castor oil useful for hairless people?
Unfortunately, castor oil will not create hair where none exists. That's because its nourishing and moisturizing properties penetrate the follicle (root of the hair) to work. If you don't have any yet, it won't make your beard grow.


How to grow a beard when you don't have one?
To be honest, you're going to have to wait until your hair starts to show a little. Once your beard starts to show, you can start applying oil to grow a beard.

Indeed, if you do not have any hair on your face yet, the oils will not be able to bring their benefits to your hair.
However, even without a beard, castor oil is still excellent for the face thanks to its moisturizing and nourishing benefits!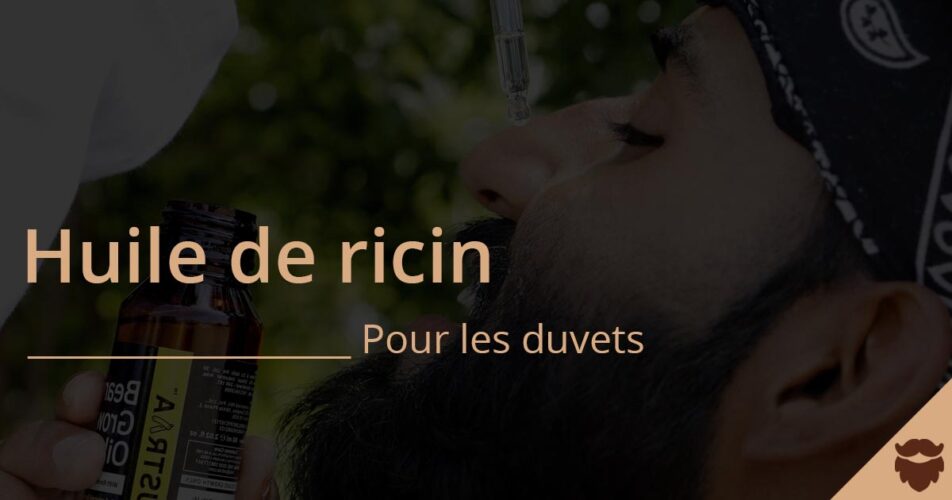 Does castor oil make the hair grow?
Yes, it will give your hair a boost with its moisturizing and nourishing benefits. The ricinoleic acid will act directly at the base of the hair and your down will be revitalized thanks to the vitamins A and E it contains.
Castor oil will be useful to strengthen and thicken beard hair and transform it into strong and silky hairs at the same time. In addition, it will bring a softness effect while firming your hairs and your roots.
How to apply castor oil on the down?
To use your castor oil on your fuzz, you'll need the oil, and your fingers!
Take a little oil on your fingertips
Massage for 3 to 10 minutes to make the magic oil penetrate your skin and the roots of your hair
(Optional) If you feel a greasy sensation, pat with a clean towel to remove the excess. It is best to skip this step as the oil continues to work after application.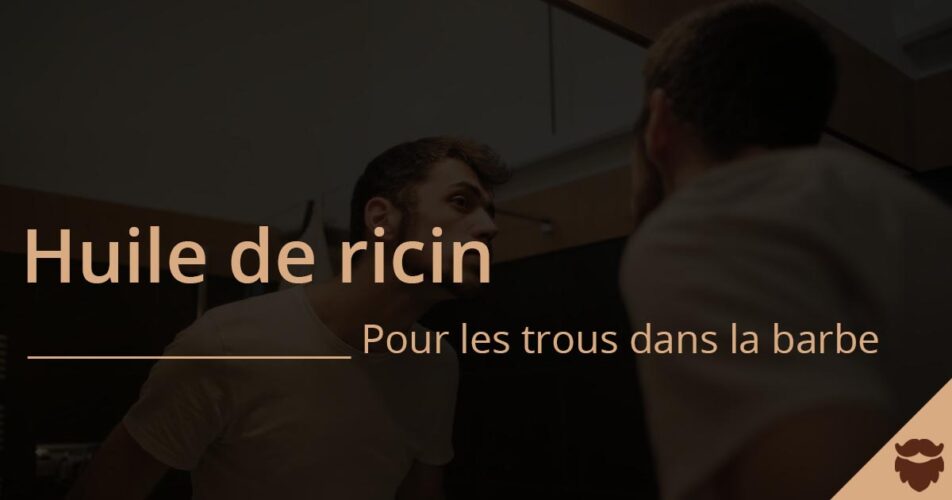 Can castor oil be used to fill in beard holes?
Indeed, the beard oil will allow to reinforce the growth of your hairs and thus to fill the holes in the beard thanks to a regular use.
Let's just say it's a good, natural and inexpensive solution to reduce holes in the beard and grow beard where there is none.
How to fill the holes in the beard?
To get rid of the beard holes, you will have to apply oil and in the right way:
Wash your beard with a beard shampoo
Brush it with a comb or a beard brush
Take a few drops of oil in the palm of your hand, warm it by rubbing your hands together and apply it to your beard, from the roots to the tips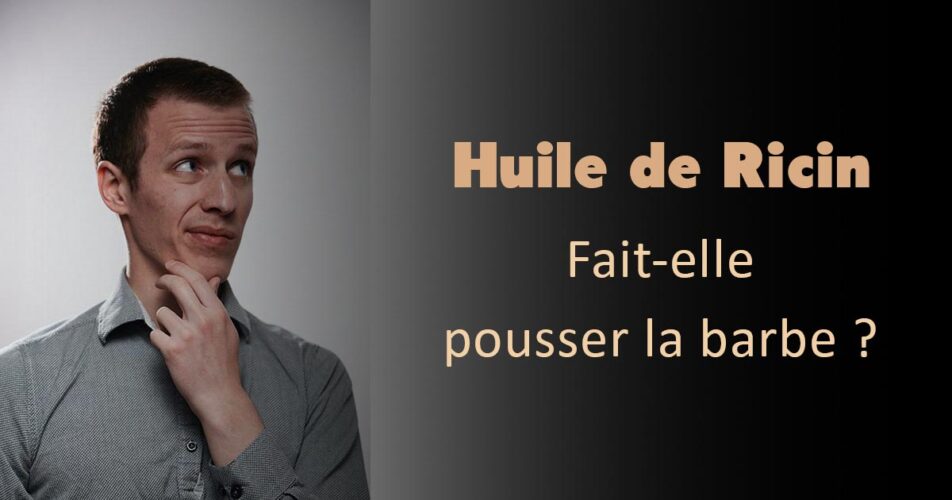 Does castor oil make hair grow?
Yes, thecastor oil makes the beard grow and promotes hair growth where there is already a base. Thus, it can penetrate to the follicles (hair roots) and bring its benefits to your skin and beard.

The castor oil really works on the down and beards little provided thanks to the acids which it contains and the vitamins which it brings to the hairs, but also to your skin.
Castor oil, hairless, fluffy and holes in the beard
As we have seen in this article, castor oil for beard will bring benefits to your beard and will be especially useful for holes in the beard or fuzz.

For the hairless, it's a different story: since it can't penetrate the roots, it won't work on your hair like it should. So it will be almost useless, but it will benefit your skin and your face.