I often hear: " My boyfriend's beard irritates me ", " I am allergic to my husband's beard ", by the girlfriends of bearded mans or my buddies who tell me " My beard stings my girlfriend "or " My beard gives my wife pimples "... We won't lie to ourselves: it's rather annoying.

How do you kiss and make out without getting a sore chin and red patches?
So I decided to write this little article for women who have this little problem with their boyfriend's beard and men who sting their girlfriends (with beard hair always).
We will learn why your boyfriend's beard irritates you and the solutions to remedy it!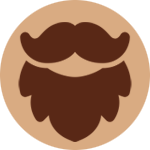 Why does the beard irritate, sting and create allergies in women's facial skin and chin ?
The beard is composed of hairs. Hair can be hard, rough or prickly. They can also be dirty. Take all these elements together and you've figured out why your boyfriend's beard stings and gets red patches after kissing him.
In addition, there are other factors such as the products that your man uses on his beard: are they adapted and natural? Is his beard too long or too short?
Those irritations, redness and tightness that make your skin react to the beard often appear on the face because of friction when you go to cuddle or kiss. It is even called the "iron straw" effect.
The result? A chin irritated by the stubble, red patches or even pimples and a rash, a disgruntled girlfriend, which requires you to shave your beard or you will not be kissed anymore.
Let's move on to the solutions to this irritation caused by your bearded friend's beard! What an idea to grow a beard so...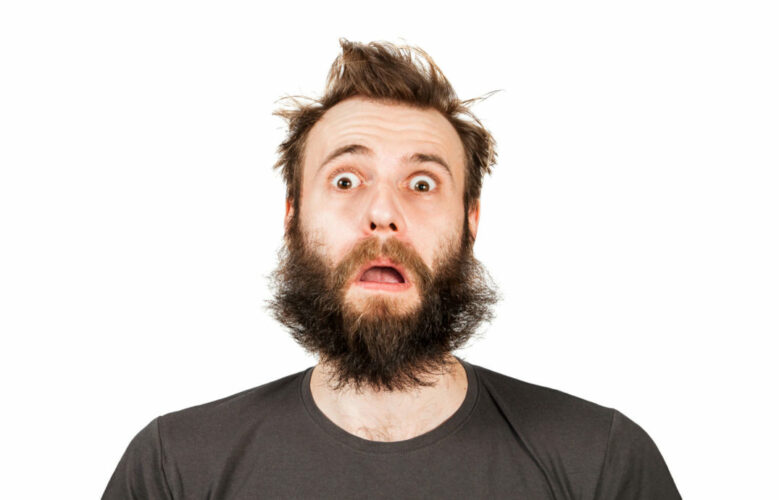 How can I stop my boyfriend's beard from irritating me?
The good thing is that for avoid allergies and irritations due to your friend's beard, you and your boyfriend will have some work !
Indeed, on his side, he will be able to make his beard less roughand less "aggressive", while yours will require you to take care of your skin by hydrating it and protecting it.
Almond oil
Almond oil
is perfect for moisturizing and softening the beard.
I recommend it for sensitive and dry skin.
2. Avoid beards that are too long or too short
If your boyfriend's beard is too long, it is more likely to rub your face when you hug or kiss.
For very short beardsthe hair is bound to be tougher and may irritate your skin very quickly.
Well, no need to explain that one, everyone has already given a friend a "peck on the cheek" 😉
3. Do not use styling gel or wax
Avoid styling agents on the beard, this will avoid contact with products that are potentially aggressive to women's skin. It is possible that the gels or waxes are composed of non-natural ingredients.
4. Wash your beard frequently
And yes, the beard is known to be a barrier to all external microbes as well as pollution. As you can imagine, the hair is therefore prone to getting dirty and therefore to irritate fragile skin.
To do this, consider wash your beard daily with adapted and natural products !
5. Choose natural and gentle soaps and shampoos for the beard
It is important to use good, beard-friendly products and not to wash facial hair with hair shampoos. They are well more aggressive and should never be used for beards.
Thus, use shampoos for the beard, they'll work wonders on your itchy beard!
6. Dry your beard with attention after a shower
If you don't dry your beard properly after showering or grooming, it will be rougher and will tend to "scratch". when touched.
It is therefore important to dry your beard carefully with a clean, dry towel. You can of course use a compact beard dryer to dry it efficiently.
With these tips you will no longer be able to say "my beard that stings my girlfriend"and she will be able to kissing without having an irritated chin !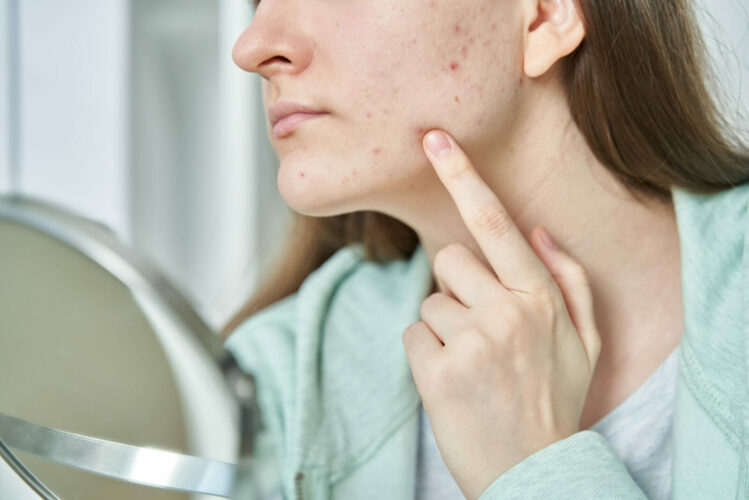 The girlfriend shall:
For the woman, it will be necessary soothe irritations and redness on your skin that make red patches :
Use a soothing cream
Apply natural oils
1. Use a soothing cream on skin irritated by beards
Don't do it to us! We all know you have a face cream. Whether it's for day or night, it will work and will soothe your irritated skin (hives, rash, spots, pimples...) and reduce red patches.

I recommend:
2. Apply oils to your skin
Just like your boyfriend, The oils are excellent and will bring softness and comfort to your burned skin:
They moisturize the skin
They protect against future aggressions
They nourish the skin damaged by irritations
I advise you argan oil for its protective effect or castor oil :
Argan oil
The argan oil
protects and strengthens your skin to fight against external aggressions like your boyfriend's beard!
And voila ! No more pimples after kisses, no more irritation on the chin and cheeks that sting and burn with a thousand fires because of the redness.
Do you still have irritation from your man's beard?
If, despite all these tips, you still have problems of irritation with your man's beard then you will need to see a dermatologist.
Thus, he will be able to prescribe you a lotion to make it softer and especially to avoid irritations.
So, don't hesitate to give us your opinion in the comments if you have already had this problem or if you have heard about it! Don't forget to share this article with your friends who are in the same situation as you!
Additional questions
If your boyfriend's beard continues to give you zits or you can't stop kissing, here are some more questions on the subject!