You are 14 years old and you can already see a fuzz growing on your cheeks? You don't really know what to do: let it grow and be the manliest guy in school or shave?
The beard in men starts to grow between 13 and 16 years. In general, it's a bit of a panic: we don't look like anything with our three hairs fighting a duel on our cheeks...
In this article, you will better understand what that you should do with your beard at 14 and how to maintain it perfectly even if it is not wanted!
Discover the greatest Japanese beard and mustache scissors to trim your facial hairs !
Beards for all ages: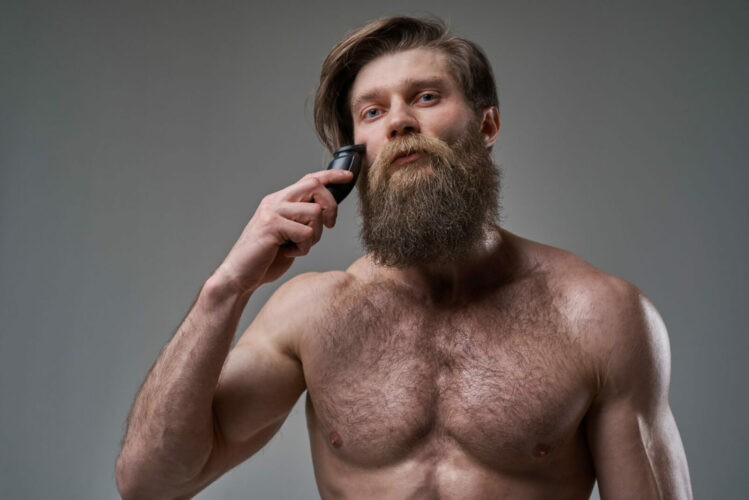 Case 1: You have a beard at 14 and you don't know what to do with it
Chances are, by the time you're 14, you've got a bit of beard fuzz or a few hairs here and there that are starting to grow. Let's face it, a sparse beard isn't very attractive.
Sometimes even, 14 year olds have real beards that would make adults jealous. It's often restrictive because it's not intentional. In reality, it's your testosterone levels that are high, which will cause your hair to grow.
In any case, if you decide to keep your beard at 14, think about :
Case 2: You don't have a beard yet at age 14 and would like to grow one
Let me stop you right there! If you are wondering how to grow your beard at 14, if you're not sure, it's too early. You're just entering puberty and your body hasn't yet begun to secrete what it takes to see real hair growth. It is therefore normal that you don't have a beard.
One word of order: PATIENCE!
However, by taking care of your body and your face, you can help your hair grow in good conditions.
Here are some tips to follow at age 14 but also throughout your life:
Adopt a healthy and balanced diet : avoid McDonalds, fast food and chips 😀
Remember to stay well hydrated every day by drinking enough water
Let off steam at the gym! Get active. You know what they say: it never hurts and girls love it...
Do you often clean your face, which is subject to daily aggressions (pollution, dirt...)
In short, if you don't have a beard yet at age 14, don't panic: it will come! And even if your hair is only down for the moment, know that it's normal.
In any case, don't listen to your buddies or people on social networks with their miracle recipes to grow a beard. If you didn't know it yet, I'll teach you: shaving doesn't make your hair grow faster 😉
Take good care of your beard and the skin on your face
It's important: your face needs care and attention. It's not just girls who take care of themselves: boys do too. Even if you're young, it will prevent you from aging before your time and getting wrinkles 😀
Here are some tips:
Wash your face daily
Use moisturizer (ask your mom for advice)
Why not use beard oils, being careful not to cause allergies or other
Eat healthy and exercise! This is surely the most important point.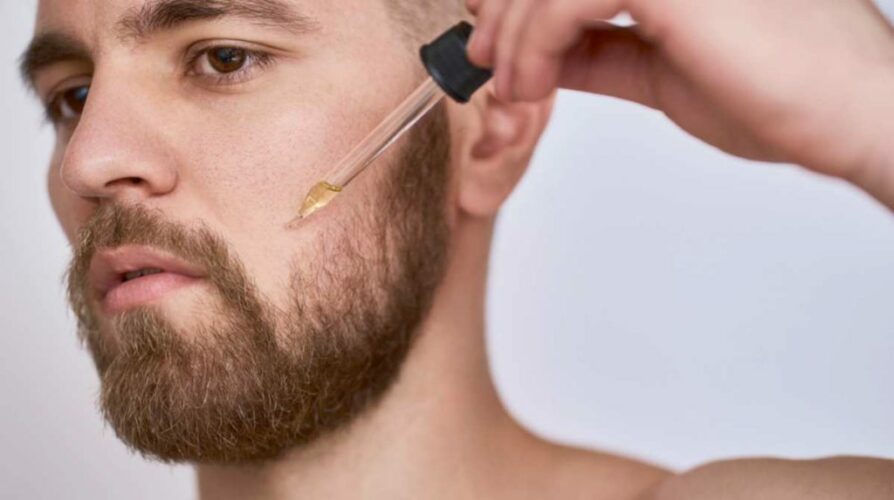 Bearded at 14 and shave everything or grow a beard?
Well, if you're here, it's because you're a young bearded man (or wish you were) and you're wondering about those little hairs that grow on your beard.

It's normal: it's brand new, it's more or less ugly and you wonder if it's better to shave it all off or to let it grow.

I want to tell you... It's up to you! Do you embrace your budding puberty and keep that little moustache that's causing such a stir, or do you prefer to shave it all off and wait for it to grow into a real beard?
Frequently asked questions
There's only one solution: wait patiently for your hormones and puberty to do the work! At your young age, it's impossible to "force" your beard to grow. In the meantime, take care of your face, your skin and your body: your hair and your health will repay you!
Don't panic: it's totally normal! At 14, your beard is still developing. You are in the middle of puberty, your hormones will do the work in a few years.
My advice would be not to shave your fuzz and to wait as long as possible. Even if it is not aesthetic, shaving will irritate your skin and in any case your hair will grow back.